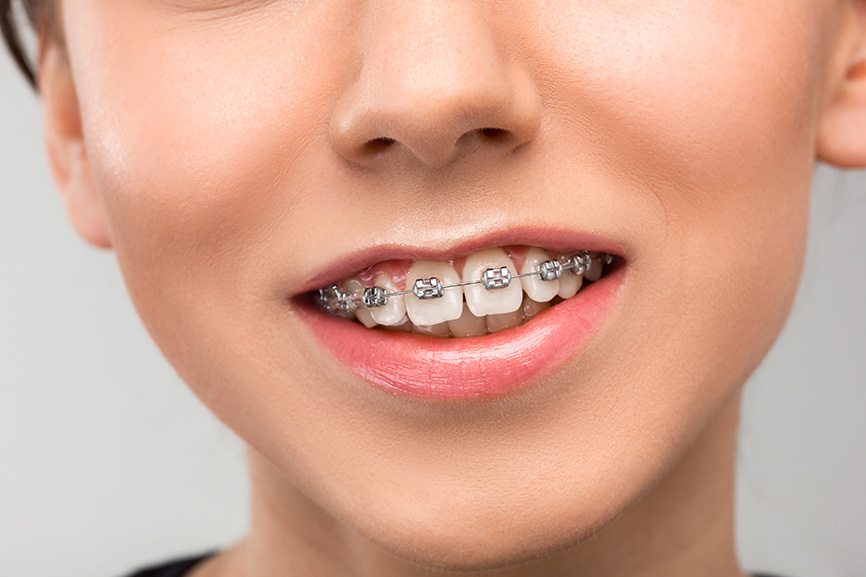 La Habra/Chino Hills, CA – Everyone wants their orthodontic treatment to go by as quickly as possible. The thought of years in braces probably doesn't seem like much fun to most people. Dr. Robert Gire of Gire Orthodontics a 5-star orthodontic practice in Chino Hills and La Habra CA, offers a few tips for how to make sure your orthodontic treatment speeds by.
Pay attention to what you eat. If you are in traditional bracket and wire braces, you will have to be sure you follow the rules about what you can and can't eat. Avoid hard, crunchy, sticky, and chewy foods as much as possible. These can pull on your wires and brackets and if you lose a bracket or pull your wire out, you'll have to schedule time with your orthodontist to correct it. Remember, braces aren't meant to be punishment. You can still enjoy the foods that you like, you just need to modify the way you eat them. You'll need to cut your food into smaller pieces and get them to the back of the mouth. Obviously avoid super sticky foods like taffy and caramel, and limit the amount of your overall sugar consumption.
Pay attention to your smile. You need to make sure you are taking proper care of your smile during your orthodontic treatment. That means brushing and flossing regularly – sometimes more than usual. Your brackets and wires create a lot of nooks and crannies for food debris to get trapped so we recommend brushing after every meal and snack if possible. If you can't brush, rinse your mouth well with water. Be sure you are still visiting your dentist regularly. This is important because oral health issues can alter your treatment effectiveness and time spent in braces. If you play high contact sports or any sport where you could experience a blow to the mouth, be sure you wear a properly fitting mouthguard.
Listen to your orthodontist. This is one of the most important tips we can give. Your orthodontist straightens teeth day in and day out and provides guidelines for you to follow based on experience. If you wear aligners, be sure you are wearing your aligners as directed. We know it can be tempting to take them out but they must be worn a minimum of 22 hours a day for an average of seven to ten days to achieve the movement needed. Never switch to a new aligner set on your own timeline – always stick to the timeline your orthodontist has laid out for you. If you wear traditional bracket and wire braces, be sure you follow all care guidelines. If advised to wear rubber bands, wear them exactly as instructed. It may seem like a pain, but the rubber bands are needed to achieve a certain tooth movement and failing to wear them can alter your end result and unnecessarily lengthen your treatment time.
Maintain all your appointments with your orthodontist. These follow up appointments are important because they ensure that your teeth are moving as planned. While your orthodontist has years of experience, every mouth is different and therefore responds to treatment differently. Keeping these appointments ensures that should an issue arise, your orthodontist can spot it early enough to correct it and keep you on course.
"Our goal is always to have every patient in and out of treatment as quickly and safely as possible," says Dr. Gire. "But that takes teamwork. We'll work hard to do everything we can, but patients also need to hold up their end of the bargain and put in the necessary work to ensure their treatment progresses as it should."
If you have any questions or concerns about how your treatment is progressing, don't hesitate to call your orthodontist. They want to see your new smile as badly as you do, so they will always be available to help.