Compassionate orthodontic care for Corona patients
If you're looking for an orthodontic practice that will treat you as more than just another smile, Gire Orthodontics is the perfect private practice for you. With a team dedicated to providing compassionate, personalized care, Gire Orthodontics is your Corona orthodontic home.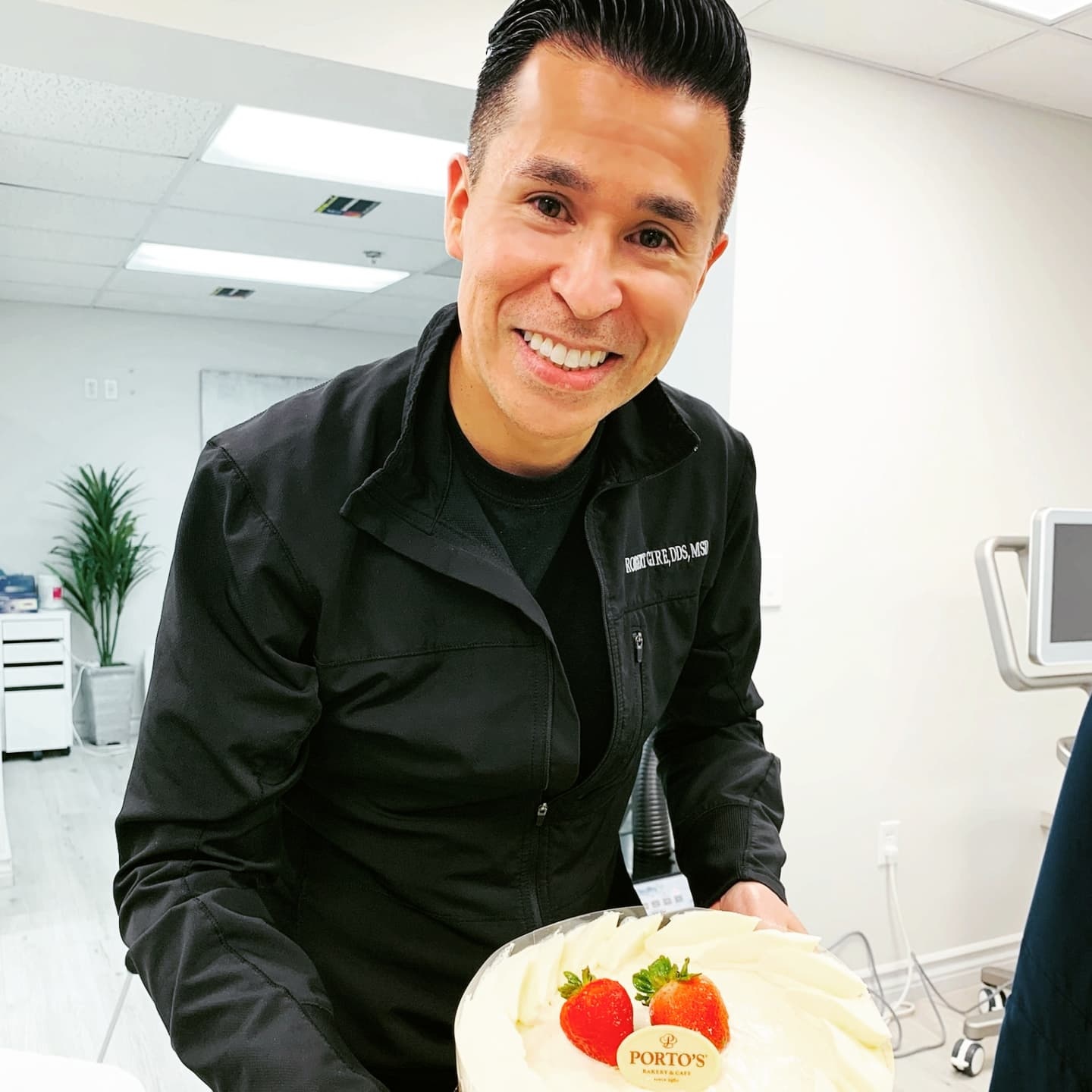 Meet your Corona orthodontist, Dr. Robert Gire!
When choosing your Corona orthodontist, you want to be sure you're choosing someone who not only utilizes state-of-the-art technology and treatment modalities but who also provides compassionate, personalized treatment. Fortunately, Corona patients have Dr. Robert Gire and Gire Orthodontics to turn to.
At Gire Orthodontics, you'll always be treated as more than just a smile. Our office offers a full range of orthodontic treatment options for patients of all ages. We begin seeing patients as young as seven and proudly serve children, teens, and adults.
Our team is led by Dr. Gire, a board-certified orthodontist who is dedicated to ensuring every patient receives the personalized care they deserve. Dr. Gire knows firsthand how orthodontic treatment can transform a person's life, increasing their self-esteem and improving their oral health, so he works hard to provide exceptional care at affordable prices.
Because Dr. Gire is a board-certified orthodontist, our Corona patients know they are in the very best hands. Dr. Gire also served as a Captain in the United States Air Force, where he worked as a general dentist. This training provides him with a more complete understanding of the intricate workings of the mouth and gives him unique knowledge when formulating diagnoses and treatment plans.
What sets Gire Orthodontics apart?
For starters, Dr. Gire knows firsthand what it's like to live with a less-than-ideal smile. Growing up in a modest household, he didn't have the opportunity to receive orthodontic treatment as a child. After being accepted into dental school, Dr. Gire immediately made an appointment with an orthodontist to improve his smile.
Dr. Gire understands the very real impact orthodontics can have on a patient's self-esteem and confidence. He works hard to offer cutting-edge, board-certified care to patients of all ages in the Corona area while making if affordable for any household budget.
Dr. Gire is committed to using the very latest in technological advancements and treatment modalities for his patients. This means we use digital radiography, iTero digital scanners, iTero Invisalign simulations, and electronic patient files. All of this ensures easy access to your records as well as the most accurate diagnoses and the most thorough treatment plans.
Dr. Gire and his team are dedicated to treating every patient as the individual they are. You aren't just another cookie-cutter smile – you're a member of the Gire Orthodontics family and from the moment you walk in the doors you'll be treated as such.
Check out Gire Orthodontics reviews
Each member of our team is here to help you along every step of your smile journey. Dr. Gire has surrounded himself with a five-star team who are as dedicated to providing exceptional care as he is. We want every patient to feel welcomed as a member of our Gire Orthodontics family. From the time you schedule your first consultation to the day your braces are removed and beyond, we're here for you.
Two locations near Corona CA for your convenience
Our offices are designed with the comfort and safety of our patients in mind. While we use the latest technology, we pair this with a soft, relaxing environment so you'll feel right at home. Our team is always here to offer comfort, and even a silly joke or two! We offer two locations to best serve our patients:
Gire Orthodontics of La Habra, CA
Phone : 562-690-1199 Fax: 562-690-3934
Email : [email protected]
Address : 2250 W. Whittier Blvd., Suite 200
La Habra, CA 90631
Office Hours :
Mon - Fri: 9 a.m. - 6 p.m
Sat : 8 a.m. - 1 p.m
Gire Orthodontics of Chino Hills, CA
Phone : 909-393-9911 Fax: 909-393-3343
Email : [email protected]
Address : 15944 Los Serranos Country Club Dr
#100, Chino Hills, CA 91709
Office Hours :
Mon - Fri: 9 a.m. - 6 p.m
Sat : 9 a.m. - 2 p.m.
Treatment that goes beyond the ordinary
Today's orthodontic treatment options go much farther than just your standard metal braces. While metal braces are still an excellent option, Dr. Gire knows many patients are looking for more discreet options that don't scream their treatment to the world. Gire Orthodontics proudly offers:
Corona orthodontic treatment for all ages
While seven is the age recommended to visit an orthodontist for the first time by the American Association of Orthodontists, Dr. Gire proudly serves patients of all ages. Everyone deserves a smile they can be proud of and it's never too late to begin orthodontic treatment. Anyone with healthy teeth and gums is a candidate for orthodontic treatment and Gire Orthodontics is sure to have the treatment option that is just right for your issue and lifestyle.
Schedule your complimentary consultation today!
An orthodontic consultation comes with no risk as every consultation is complimentary. So if you've been wondering how orthodontic treatment could transform your smile and your life, wonder no more. Simply call Gire Orthodontics at 562-690-1199 (La Habra) or 909-393-9911 (Chino Hills) and begin your journey to a new smile today.