Orthodontic Treatment For All Ages
Orthodontic treatment isn't just for your kids – did you know that today, nearly one in five orthodontic patients is over the age of 21? There is no time like the present to get the smile you've always dreamed of!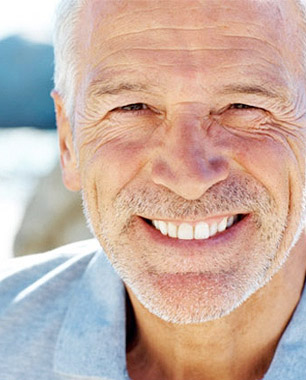 A person's reasons for seeking orthodontic treatment are as unique as the person themselves, but some common reasons include:
Teeth that fit together incorrectly
Teeth that are too crowded
Abnormal spacing between teeth
Jaw pain or pressure
Desire for improved confidence through a new smile
What benefits are there to orthodontic treatment as an adult?
Whether you had orthodontic treatment as an adolescent and you're in need of a refresh, or if you've never seen an orthodontist, orthodontic treatment can put you on the path to not only a straighter, better functioning smile but a healthier one too. That's because misaligned teeth can be more difficult to clean properly, leading to decay, gingivitis, and other issues. An abnormal bite can also place uneven pressure when biting down which can cause teeth to chip, crack, or break. Ignoring your orthodontic issue can actually make the issue worsen causing even more issues over time. A beautiful, straight smile can also increase your self-esteem and help you confidently show your smile off to the world.
Treatment Options for Adults
If you've been putting off orthodontic treatment because you don't like the idea of a mouth full of metal as an adult, you'll be happy to know there are much more discrete options to choose from. And even if you do opt for metal braces because of their efficiency, they are much sleeker and less noticeable than braces of old. Today's treatment options can seamlessly fit into your lifestyle.
Types of braces include:
Clear, removable aligners
Ceramic braces
Self-ligating braces
Lingual (behind the tooth) braces
Invisible braces
Traditional metal braces
The difference between adult orthodontics and orthodontics for children and teens:
There are differences between adult orthodontics and orthodontics for children. Adults do not have the benefit of a jaw that is still growing so treatment can be more involved if we need to correct the jaw alignment. If severe enough, this could potentially mean orthognathic surgery. Adults also have other issues that children usually don't, such as periodontal disease or worn/missing teeth. Our patients all have unique needs and we strive to provide each patient with individualized care designed to meet their specific smile goals. You will receive the treatments most appropriate for your issue and your age.