Top Rated Orthodontic Office Near Whittier CA
Orthodontic patients in Whittier deserve compassionate care that utilizes the most state-of-the-art technology and treatment options. Lucky for them, Dr. Gire and his team at Gire Orthodontics are here. Dr. Gire is a board-certified orthodontist who proudly serves patients of all ages from two conveniently located offices.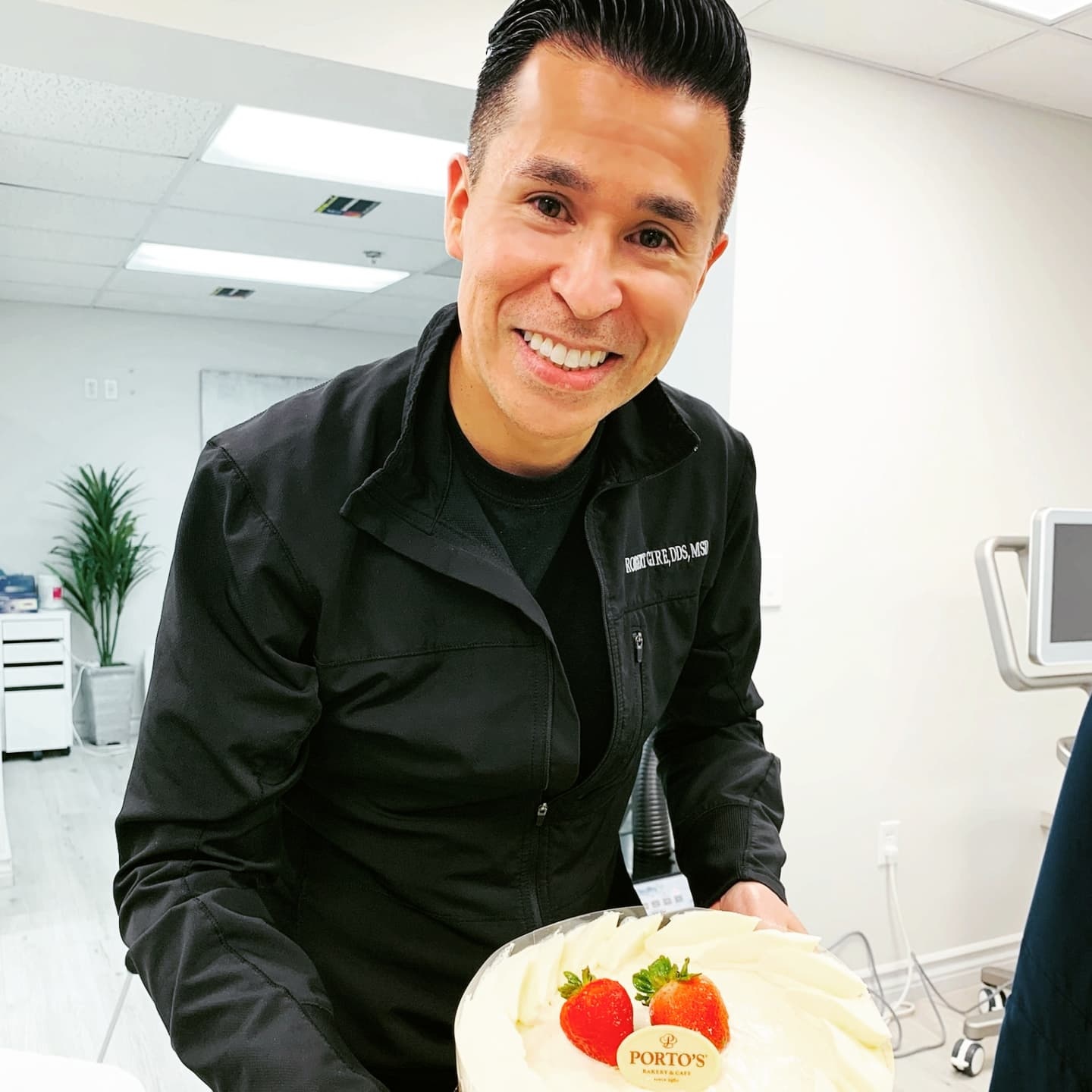 Dr. Robert Gire, your board-certified Whittier orthodontist
Dr. Gire knows firsthand what it's like to have a smile that you aren't proud of. He had a very crowded smile growing up and unfortunately his family could not afford braces when he was younger. While in dental school he had braces placed, now has the smile of his dreams, and wants to be sure everyone has the same opportunity without the hindrance of financial limitations. He works hard to provide personalized, AFFORDABLE treatment for every patient. At Gire Orthodontics, you're more than just a smile – you're family!
Cutting edge technology for the very best care
Dr. Gire has surrounded himself with the best team and the best technology available. Our office uses digital radiography and digital scanners to ensure the most accurate diagnoses and treatment plans. We also utilize electronic patient files, online payment options, all to ensure easy access to your records whenever you need them.
Check out Our Reviews
At Gire Orthodontics, we work hard to provide you with the best possible experience. That's why our reviews are among the most 5-star ratings in Whittier. Here are some of the reviews that patients have left for us:
Two locations close to Whittier area for your convenience
From the moment our patients step into our offices, we want them to feel welcomed and at home. We've designed our offices with your comfort in mind. We pair cutting-edge technology with soft, relaxing designs to help you feel at ease. We offer two locations to best serve our patients:
Gire Orthodontics of La Habra, CA
Phone : 562-690-1199 Fax: 562-690-3934
Email : [email protected]
Address : 2250 W. Whittier Blvd., Suite 200
La Habra, CA 90631 (a few blocks from Whittier)
Office Hours :
Mon - Fri: 9 a.m. - 6 p.m
Sat : 8 a.m. - 1 p.m
Gire Orthodontics of Chino Hills, CA
Phone : 909-393-9911 Fax: 909-393-3343
Email : [email protected]
Address : 15944 Los Serranos Country Club Dr
#100, Chino Hills, CA 91709
Office Hours :
Mon - Fri: 9 a.m. - 6 p.m
Sat : 9 a.m. - 2 p.m.
Treatment options for everyone
Dr. Gire provides personalized treatment for every patient. That means offering a variety of treatment options to ensure the right treatment is available for the right patient. We proudly offer everything from traditional metal braces (with colors), self-ligating braces (Damon Q2 braces) to lingual braces (Inbrace), clear braces (Damon Clear), Invisalign, and Spark clear aligners. And we treat patients of all ages. Whether you're a child, teen, or adult, we've got the right treatment to fit into your lifestyle and budget.
Affordable treatment for every patient
Dr. Gire believes that no one should ever have to choose between their family's budget and orthodontic care. Every smile deserves exceptional but affordable treatment. Dr. Gire works hard to offer treatment that is efficient and financially affordable. To that end, we offer flexible payment plans and accept most major insurance plans and credit cards.
Begin your smile journey today!
Your new smile is only a phone call away. All it takes is a phone call, 562-690-1199 (La Habra) or 909-393-9911 (Chino Hills).