Make Gire Orthodontics Your Brea Orthodontic Home
Gire Orthodontics isn't your average orthodontic practice. It's a combination of exceptional board-certified care and affordability, coupled with a friendly and fun environment near Brea, CA. With patient-centered care that treats you like an individual and a host of treatment options to choose from, discover the Gire Orthodontics difference today.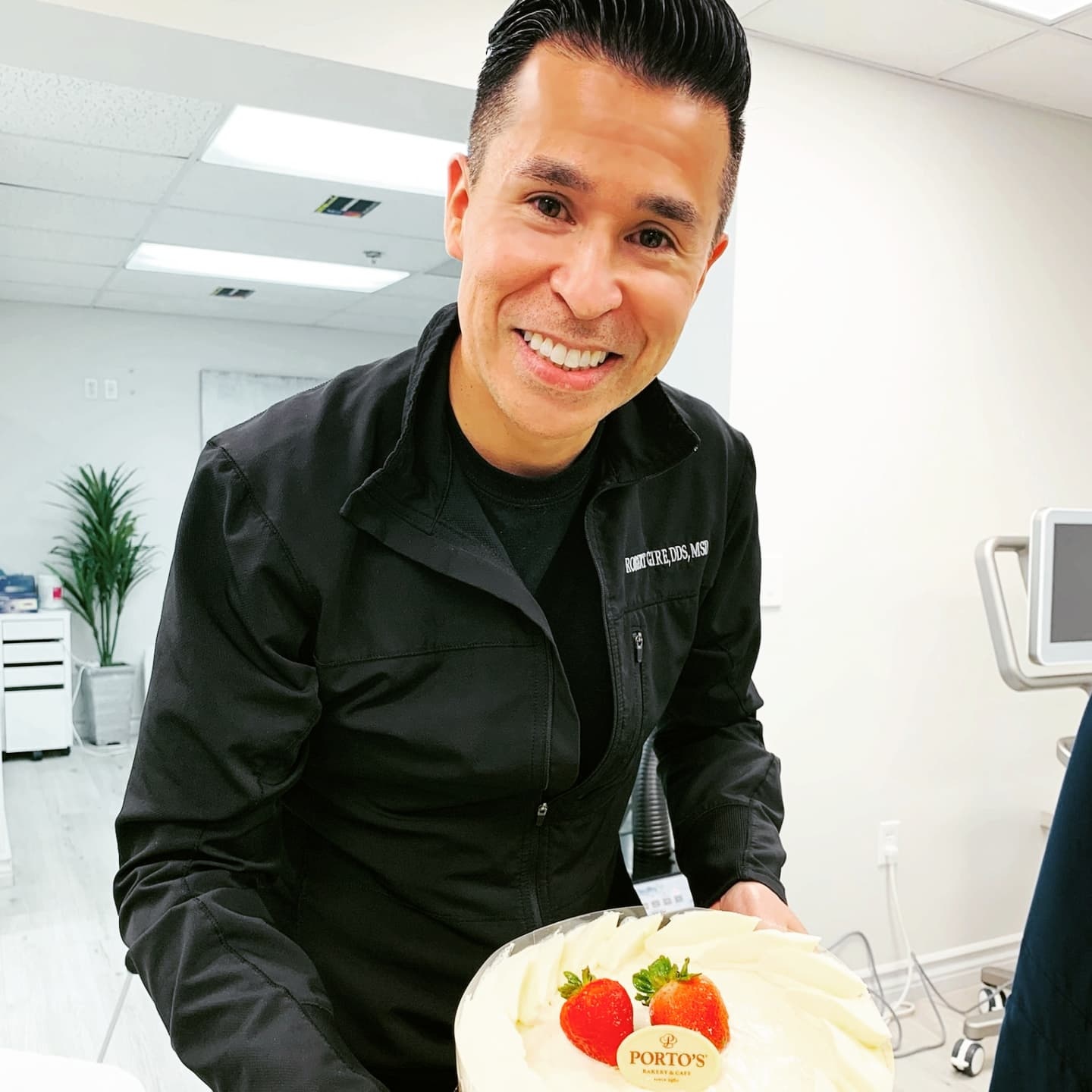 Who is Dr. Robert Gire, your Brea Orthodontist?
Dr. Robert Gire is a board-certified orthodontist who has lived with a less than ideal smile. He knows how that can impact one's life, so he works hard every day to give his patients the opportunity he didn't have when he was younger. Dr. Gire understands the unique role our teeth play in providing proper facial support and symmetry and uses this to help guide his treatment plans. In addition to his orthodontics practice, Dr. Gire is also the clinical director of a well-known international orthodontic manufacturing company and an instructor at the University of Southern California, Ostrow School of Dentistry in the department of Orthodontics.
The Right Treatment for You
Orthodontics isn't a cookie-cutter profession – every patient deserves the treatment that best suits their needs. Gire Orthodontics offers a host of treatment options so there is sure to be one that meets your goals.
Metal braces are reliable, affordable, and sleeker than ever.

Self-ligating braces, such as Damon and Damon Clear, offer increased comfort, faster treatment times, and wider/broader smiles.

Clear aligners, such as Invisalign and Spark, give patients a high level of discretion, paired with comfort and ease of caring for their smile.

Symetri clear braces are one of the strongest clear braces available today, providing refined strength and esthetics.

InBrace lingual braces pair the reliability of metal braces with the highest level of discretion as they fit along the tongue side of the teeth.
Read Our Reviews
At Gire Orthodontics, we strive for a 5-star experience. That's why we have the most 5-star reviews in the Brea area. Here are some of the reviews that patients have left for us.
Two Convenient Locations near Brea, CA
We've created two conveniently located offices to better serve our patients in the Brea area. Our La Habra and Chino Hills locations are just a stone's throw away, so we're never too far away for Brea's patients needing orthodontic care.
Gire Orthodontics of La Habra, CA
Phone : 562-690-1199 Fax: 562-690-3934
Email : [email protected]
Address : 2250 W. Whittier Blvd., Suite 200
La Habra, CA 90631
Office Hours :
Mon - Fri: 9 a.m. - 6 p.m
Sat : 8 a.m. - 1 p.m
Gire Orthodontics of Chino Hills, CA
Phone : 909-393-9911 Fax: 909-393-3343
Email : [email protected]
Address : 15944 Los Serranos Country Club Dr
#100, Chino Hills, CA 91709
Office Hours :
Mon - Fri: 9 a.m. - 6 p.m
Sat : 9 a.m. - 2 p.m.
Treatment That Begins at the Right Time
Dr. Gire believes strongly that every child should have access to high-quality, affordable treatment. He begins seeing patients at the age of seven, as recommended by the American Association of Orthodontists. By seeing patients at this time he can begin treatment at exactly the right time to have the most impact. Dr. Gire can work to guide the growth of the jaw to allow for the permanent teeth to erupt properly, thereby making the straightening phase of treatment much more efficient.
Brea Patients of All Ages Love Gire Orthodontics
But our youngest patients aren't the only ones who benefit from Dr. Gire's experience. Today, nearly one in five orthodontic patients is over the age of 21. You're never too old for that perfect smile. As long as your teeth and gums are healthy, you can receive orthodontic treatment. Dr. Gire knows that adult patients, and even our teen patients, don't always love to scream their treatment to the world. We proudly offer cutting edge, esthetically pleasing options.
Spark clear aligners are the only aligner created just for use by orthodontists. This means that you are guaranteed orthodontic experience from your provider. Spark aligners are the most discreet and comfortable aligners on the market.

Invisalign clear aligners are a clear, comfortable, and removable way to get the smile you've always wanted.

Inbrace lingual braces allow you to have the strength and reliability of metal braces, without anyone ever seeing them. Lingual braces are completely customized to the shape of your mouth.

Symetri clear braces are one of the strongest and most esthetically pleasing clear braces options available today.

Clear self-ligating braces are comfortable and efficient, offering faster treatment times for many patients.
Start your journey to a new smile today!
You can begin your journey to a new smile by calling Gire Orthodontics at 562-690-1199 (La Habra) or 909-393-9911 (Chino Hills). Your initial consultation is complimentary so there is no risk in scheduling an appointment. You owe it to your smile!