These aren't your mama's braces!
Teenagers may cringe upon hearing the phrase, "you need braces" but we promise this is the beginning of a beautiful relationship that will have you showing your new smile off to everyone you meet! Today's braces are more sophisticated and come in more options than ever before so you don't have to worry about being tagged with the nickname metal mouth anytime soon.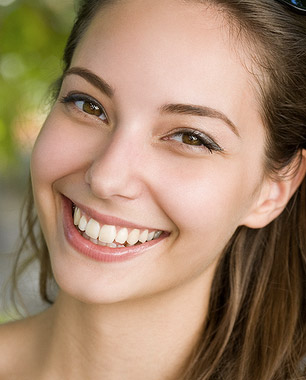 Braces Your Way
Gire Orthodontics offers a host of treatment options so there is sure to be one that can fit your lifestyle and your family budget! We offer:
Ceramic braces
Clear aligners
Metal braces
Self-ligating braces
Lingual braces (braces behind the teeth)
Aligners
No matter what option you choose, today's options are designed to make it easy for you to look and feel good during treatment.
How long will I have to wear braces?
We can't provide an exact timeline for how long treatment takes because there are several factors that go into treatment times. If you have had early interceptive treatment you may see your second phase of treatment fly by. That's because your mouth will be ready – your jaw, arches, etc. have been guided previously and they will likely already be closer to their ideal locations to help your permanent teeth find their new homes.
The severity of your issue will also play a role in how long your treatment takes. The more severe your issue, the longer you may be in treatment (and why we often recommend early interceptive treatment to help us create the best environment for the permanent teeth to erupt).
You are also an important factor in how long your treatment takes. You are in fact an active participant in your treatment and how well you follow your care instructions will have a direct correlation to how well your treatment progresses. If you have been prescribed rubber bands, for instance, it's crucial that you wear them as directed so the desired movement can be achieved.
It is important to remember that every smile is unique and will react to treatment differently. This is something Dr. Gire cannot account for prior to treatment beginning. With that in mind, it is important not to compare your treatment times to anyone else's. No two bites are the same and no two people will have the exact same treatment.
Please contact our practice to schedule your next orthodontic checkup.