Gire Orthodontics, the Yorba Linda orthodontics practice for you
If you're looking for exceptional orthodontic care provided by a board-certified orthodontist, you've found it in Gire Orthodontics. With patient-centered care, Dr. Gire and his team treat every Yorba Linda patient as a member of the Gire Orthodontics family. And with a host of treatment options to choose from, you're sure to find the treatment that is ideal for you.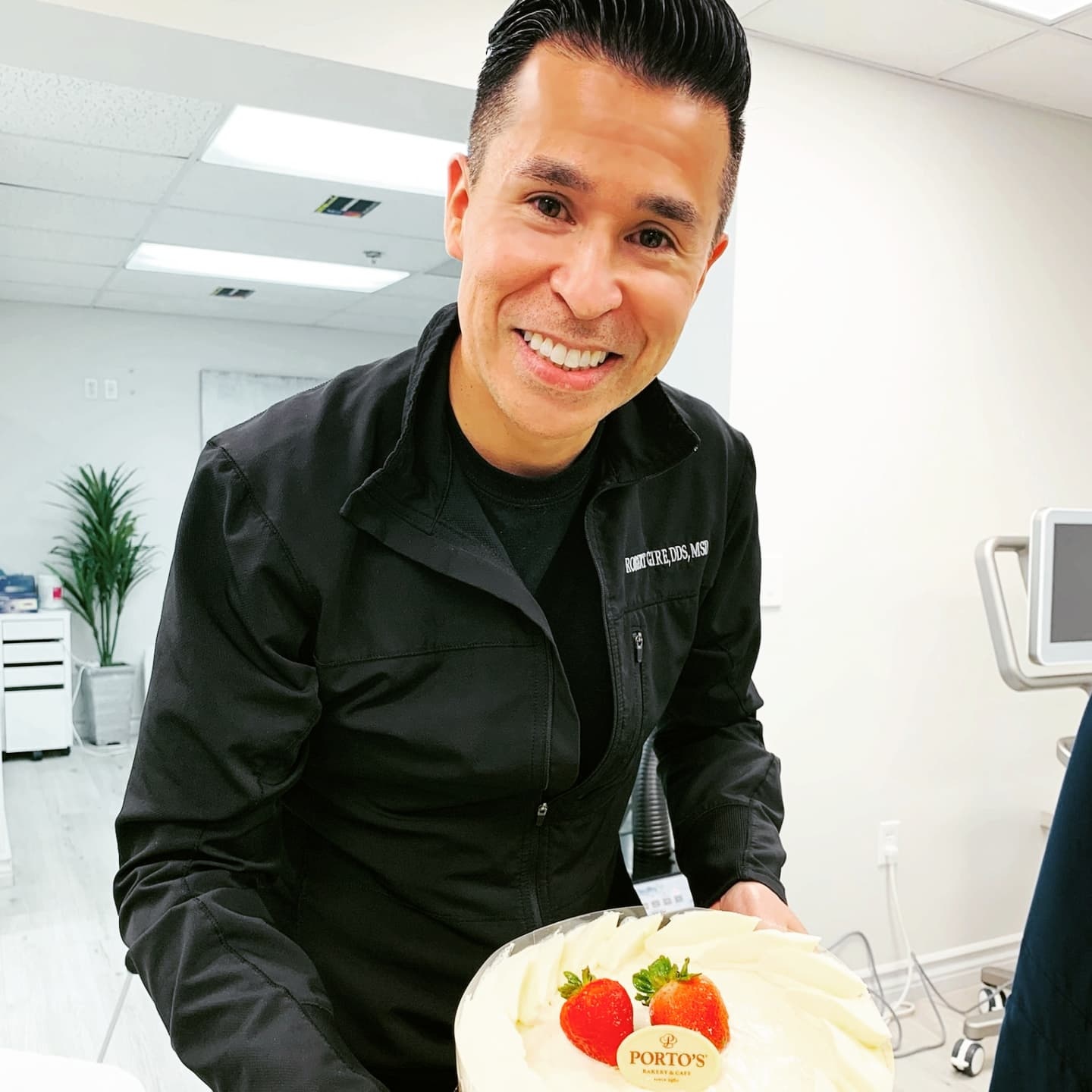 Meet Dr. Gire, serving Yorba Linda orthodontic patients of all ages
Dr. Robert Gire is a board-certified orthodontist who knows firsthand the difference orthodontic treatment can have on a person's life. He works hard to ensure his patients have access to highly personalized, cutting-edge care that can also fit into every budget. In addition to serving patients at Gire Orthodontics, Dr. Gire is also an instructor at the University of Southern California Ostrow School of Dentistry's orthodontics department and he serves as the clinical director for an international orthodontic manufacturing company.
Personalized treatment and compassionate care
Every patient deserves to be treated as an individual. No two smiles are alike so no two treatments should be either. Dr. Gire offers a variety of treatment options so that every patient can choose the treatment that is right for their orthodontic issue and their lifestyle. From metal braces to clear aligners and everything in between, you're sure to find your ideal treatment option at Gire Orthodontics.
Check out our rave reviews
We work hard to provide a 5-star experience for patients at our office, which is why we have the most 5-star reviews in the Yorba Linda area. Here are some of the reviews that our patients have left for us.
Check out our two locations conveniently located near Yorba Linda, CA
Our two locations are just a few minutes away from Yorba Linda, CA. This is great for patients living in the Yorba Linda area looking to find a top-rated, board-certified orthodontist. Yorba Linda patients can visit our La Habra or Chino Hills and never need to leave their comfort zone.
Gire Orthodontics of La Habra, CA
Phone : 562-690-1199 Fax: 562-690-3934
Email : [email protected]
Address : 2250 W. Whittier Blvd., Suite 200
La Habra, CA 90631
Office Hours :
Mon - Fri: 9 a.m. - 6 p.m
Sat : 8 a.m. - 1 p.m
Gire Orthodontics of Chino Hills, CA
Phone : 909-393-9911 Fax: 909-393-3343
Email : [email protected]
Address : 15944 Los Serranos Country Club Dr
#100, Chino Hills, CA 91709
Office Hours :
Mon - Fri: 9 a.m. - 6 p.m
Sat : 9 a.m. - 2 p.m.
The right treatment at the right time
Dr. Gire proudly serves Yorba Linda patients of all ages. What does this mean for you? It means that no matter your age, Dr. Gire will have the treatment that is best for your situation. He begins seeing patients at the age of seven, as recommended by the American Association of Orthodontists. This allows him to monitor the growth of the smile and begin treatment at precisely the time it will have the most impact.
But don't worry, your ideal smile can be achieved at any age! Today nearly one in five orthodontic patients is over the age of 21. And with Dr. Gire's exceptional experience, you're in the perfect hands to see your smile transform. Dr. Gire offers some of the most aesthetically pleasing treatment options available, including:
Spark clear aligners, which are the only clear aligners created just for us by orthodontists. This means the highest level of expertise in planning your care, but not only that, Spark aligners are the most comfortable and discreet aligners available.
Invisalign clear aligners offer a clear, comfortable, and removable way to get your ideal smile.
Inbrace lingual braces offer the reliability of metal braces but in a completely discreet way. Inbrace sits along the tongue side of the teeth, rendering them virtually invisible to others.
Symetri clear braces are the strongest and most aesthetically pleasing clear braces used today.
Damon metal and clear self-ligating braces are both comfortable and efficient and can offer faster treatment times for some patients.
Your new smile is a phone call away!
You can begin your journey to a new smile by calling Gire Orthodontics today. Dr. Gire has two conveniently located offices – simply call 562-690-1199 (La Habra) or 909-393-9911 (Chino Hills). Your initial consultation is always complimentary so there is no risk in calling today!