Smiles for all ages!
Damon Smile uses a unique treatment philosophy that goes beyond a beautiful smile. Orthodontists who use the system are trained to take the whole patient into account: the shape of your face, your profile, and what you will look like into your 40s, 50s, and beyond.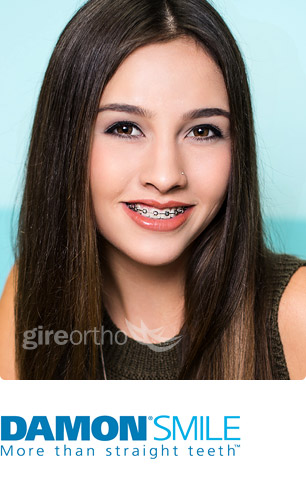 Turning Back the Hands of Time with Braces
With Damon smile, you can not only get the straighter teeth you want, but a more youthful appearance, too.
Damon Smile offers:
A fuller, wider smile
Better facial balance and aesthetics
Smoother cheek contours which make narrow smiles look fuller and more inviting
Fewer dark triangles within the corners of your mouth
Straighter, less crowded and crooked teeth
Improved profiles and a more youthful look at any age