Answers to All Your Orthodontic Questions
While most people opt for orthodontic treatment to gain a straighter, more beautiful smile, orthodontic treatment goes far beyond that. Your smile impacts how you look and feel – a straighter smile can improve self-esteem and help you meet the world with confidence. But a straighter smile can also mean a healthier smile and a healthier you. In order to gain the beautiful, functional smile of your dreams, you should only trust your smile to a board-certified orthodontist.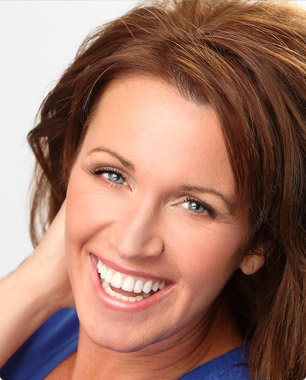 Orthodontic Treatment Explained
Orthodontists have special training beyond their years in dentistry school that provides unique knowledge about how the teeth work in harmony with the jaws and facial muscles. This training helps orthodontists provide their patients with healthier, properly functioning smiles that are straighter and more beautiful.
The board-certified orthodontists at Gire Orthodontics provide patients with the smiles of their dreams and the confidence to proudly show them to the world. Patient comfort is our number one priority and we are dedicated to providing professional, compassionate, high-quality care to our patients of all ages.
What Can I Expect During Orthodontic Treatment?
Your orthodontist will use appliances, such as braces or aligners, during your treatment to provide you with a new properly functioning and beautiful smile. Appliances can be made of metal, plastic, or ceramic and can be removable or bonded directly to the teeth. No matter what type of appliance you choose, the mechanics of moving teeth is the same – the appliance applies a constant, gentle, and controlled force to guide the teeth to their proper locations.
In years past, getting braces meant a mouth full of metal. It was hard to hide your treatment. But that's not so today, even for those patients who use traditional metal braces. Today's metal braces are smaller and more sleeker than ever before, but we also have clear braces and clear aligners available. All of our orthodontic treatment options offer lower profiles so you don't have to worry about hiding your smile during your treatment. We have a host of efficient and effective treatment options available for patients of all ages.
How Long Will Treatment Last?
Today's braces are more effective and efficient than ever before, meaning patients can experience faster treatment times. Treatment length varies from patient to patient, for several reasons. First, everyone's mouth will respond to treatment in a different way. Other factors that can contribute to treatment time are your age at treatment (older patients may see slightly longer treatment times), the appliance you choose (some treatment options can be more efficient than others), and the severity of your issue (the more serious the malocclusion, the longer treatment may take). But with the expertise of Dr. Gire, you'll see your treatment time fly by!
How can I ensure my treatment time goes by as quickly as possible?
You are actually one of the most important factors in your treatment length. The closer you follow the directions given to you by Dr. Gire and his trained team, the better you'll stay on track and the sooner you'll be out of braces. If you've been prescribed rubber bands, for instance, it is crucial to wear them exactly as prescribed to keep your treatment plan on track. Likewise, if you've chose clear aligners as your treatment option you need to wear them the recommended amount of time and in the proper order.
You are an active participant in your orthodontic care. Before beginning your treatment, your orthodontist will discuss your treatment options, including what each may entail for you and the estimated length of treatment.
How much does orthodontic treatment cost?
Orthodontic treatment costs vary, depending on several factors. The age you are at treatment time is one factor. Older patients may have more involved treatment requirements (extractions, surgical options, etc.) so treatment cost may be slightly elevated. Another factor is the type of treatment option you choose. Standard metal braces are the most cost-efficient option and other treatment options, such as personalized lingual braces or clear aligners, may be more expensive. Orthodontic treatment can cost anywhere from around $1500 to $10,000, depending on the extent of your issue, your age at treatment, and the treatment option you choose.
How do braces move teeth?
Orthodontic treatment works by placing a constant, gentle force on your teeth. This force guides your teeth to their new locations, and your jaw adapts as well to conform to this pressure. Underneath your gums is the periodontal supporting structures and alveolar bone that holds the roots of your teeth into your jaw bone (skeletal bone). The periodontal supporting structures, including the periodontal ligament, is what helps control the position of your teeth, and it will respond to the pressure placed on your teeth by your braces.
What questions should I ask during my orthodontic treatment?
Prior to beginning treatment, there are several questions you should ask your orthodontist.
Are you a board-certified orthodontist? This is important because board-certification signifies an orthodontist's commitment to the highest ideals of orthodontics. If your orthodontist is board-certified, you will know you are in the hands of a highly skilled and knowledgeable orthodontist. This is optional in orthodontics and less than 30% of all orthodontists are actually board certified.
What are my treatment options? Orthodontic treatment should never be one size fits all because each smile is unique and each patient is unique. And that means your treatment should reflect that. Choose an orthodontist who knows how to adeptly use a variety of treatment options to provide healthy, long-lasting smiles. At Gire Orthodontics, we have four different types of braces, two different types of clear aligners, and one option for lingual (behind the teeth) braces. We truly believe in having various options and we'll let you know which options you are a candidate for.
How long will treatment last? While there is no magic number an orthodontist can give for an answer to this, your orthodontist should be able to explain all that treatment will entail and provide an estimate of how long treatment can be expected to take.
How much will my treatment cost? It is always a good idea to have a clear understanding of your financial obligations prior to starting treatment. Be sure you understand your costs and that your orthodontist accepts your insurance plan, if you have dental insurance. If you are using a payment plan toward the cost of treatment, be sure you understand your expectations.