Gire Orthodontics – Individualized Care by Experienced Specialists
A bright, beautiful smile is often the first physical feature we notice in others. At Gire Orthodontics, we strive to give you a healthy, beautiful smile that you will be proud to show off. You deserve an orthodontist who puts patients first. Dr. Robert Gire and Dr. Kashif Ismail provide exceptional, individualized care to every patient, while working hard to build strong, trusting relationships.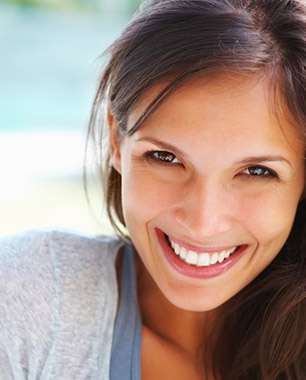 Patients are our number one priority. We learn the name of every patient, as well as their parents. Each patient becomes a member of our family, and we treat them as such. We take the mystery and anxiety out of orthodontic care by taking the time to explain the treatment from beginning to end with every patient we treat.
We are the ONLY board certified orthodontists in La Habra and South Chino Hills. Board certification is important, because it shows a commitment to excellence in orthodontics, but less than 25% of all practicing orthodontists are board certified. Don't trust your smile to anyone other than a board certified orthodontist.
We offer a variety of options, allowing patients to choose the treatment they feel comfortable with. Our patients are a part of the decision process because we leave the ultimate choice up to them. We discuss all available options, including Invisalign®, Damon® System, ICE brackets, and even traditional braces. Our orthodontists have tremendous experience and will recommend the treatment they believe will have the best outcome to meet your needs.
We stay up-to-date on the latest technology, procedures and equipment available. Digital X-rays cut down on radiation exposure, and, along with digital photographs, allow us to make better, more accurate diagnoses much quicker.
We are the ONLY office in both La Habra and Chino Hills that offers safe, accelerated treatment options. Orthodontic care doesn't have to take forever, and we have the tools to get you that board certified smile faster than ever before!
Orthodontics should be affordable. Everyone deserves the best smile possible, and we never want anyone to be turned away from a new smile because of the cost of treatment. We work with your insurance company to ensure your benefits are being maximized, and we provide affordable rates to fit anyone's budget.
Orthodontics can be fun! We want everyone who comes to our office to be excited about their next visit and to have fun when they are here, so we run special contests throughout the year.
Both of our offices are open weekdays, weekends, and evenings. That means we can offer convenient appointment times that fit into your schedule. And, if an immediate need should arise, we encourage patients to come in.
Call Gire Orthodontics today to schedule your complimentary consultation, and start the path to your new smile.