Gire Orthodontics – Specialized Board Certified Care
Your smile is your individual billboard to the world and that's one of the first things that people notice. Gire Orthodontics in La Habra and Chino Hills works hard to provide each patient with a beautiful smile that is also stable and healthy. Not only that, you can be sure you will be put first every step of the way – you'll receive individualized care provided by experts in the field, all while developing a strong, trusting relationship with the Gire Orthodontics team.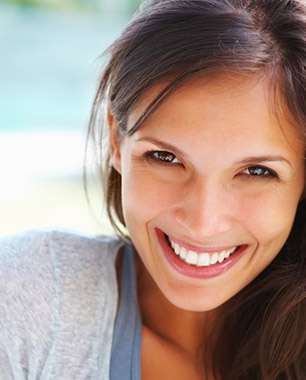 At Gire Orthodontics patients are our number on priority. We take the time to learn the name of each patient, as well as parents. This is important to us because we consider our patients members of our extended family and we work hard to make them feel that way. We take the time to explain treatment from beginning to end, taking the mystery and fear out of the treatment process.

Gire Orthodontics has the only board-certified orthodontists in La Habra and South Chino Hills. Board-certification is not mandatory but Dr. Gire feels that it's important because it shows a commitment to excellence in the field of orthodontics. FYI, less than 25% of orthodontists nationwide are board-certified!

We offer a host of treatment options, giving patients the opportunity to choose a treatment they are comfortable with. Dr. Gire believes it is important to include patients in the treatment process including leaving the ultimate choice on treatment option up to them. We will discuss all treatment options we believe can provide great results and discuss the pros and cons of each. Our orthodontists have a wealth of experience and will recommend the treatment they feel is best.

Our Gire Orthodontics team stays up-to-date on the latest technology, procedures, and equipment available in the orthodontic world. We use digital X-rays that limit radiation exposure and we also use digital photographs which allow us to get the clearest images to make the most accurate diagnosis and treatment plans.

Orthodontic treatment doesn't have to take forever and our treatments prove it. We are the only office in La Habra and Chino Hills that offer accelerated treatment options that are safe and effective.

We make all of our treatments affordable! We feel strongly that patients shouldn't have to choose between a healthy smile and their budget. With our financial program, each family will have the ability to select their own down payment and their own monthly payments. We also have family discounts, military discounts, and generous paid-in-full discounts. We will also work with your insurance company to ensure your benefits are maximized.

We believe orthodontics should be a fun and memorable process. To keep our patients excited about their visits we offer special contests throughout the year and special "days" to dress in their favorite sports jerseys, pajamas, superheroes, and movie stars.

To ensure you can fit treatment into your busy schedule, both of our offices are open on weekdays, evenings, and weekends by appointment only. We will work to schedule appointments at times that are convenient for you.
Call Gire Orthodontics today to schedule your complimentary consultation and start the path to your new smile.