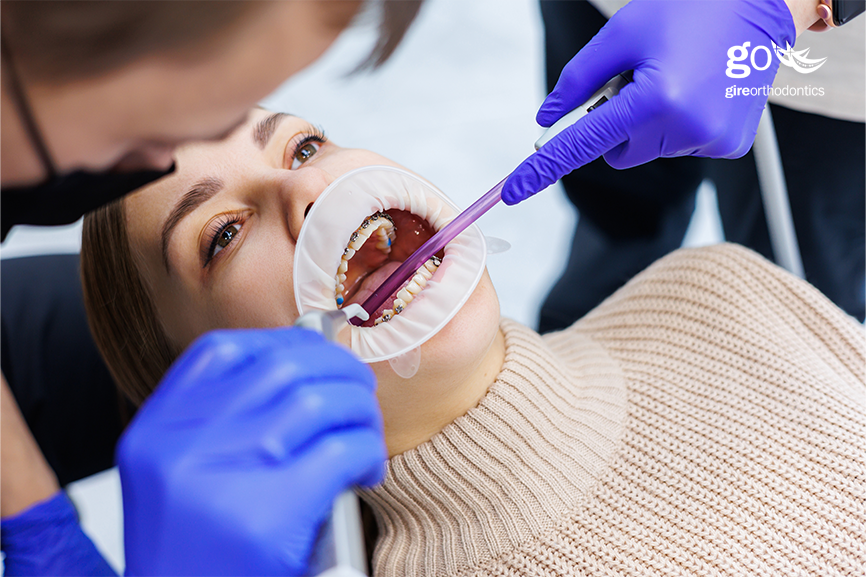 La Habra/Chino Hills, CA – When you consider making big decisions about your health and smile, it's only logical to do some comparison shopping to be sure you are getting the best treatment and price. Orthodontic treatment is a big investment and one that should involve research and education before deciding. If you've visited a few orthodontic offices to learn about their services and pricing, you may have observed that there are different fees and total costs – why is that?
"Orthodontic treatment is unique to each patient but it can also be unique to the orthodontist," says Dr. Robert Gire of Gire Orthodontics, a highly rated and best reviewed orthodontic practice in Chino Hills and La Habra, CA. "Some orthodontists may have more extensive training or are board-certified. Many work hard to offer the latest technological advances and many are offering a variety of treatment options to meet patients needs. These are some of the factors that can contribute to the varying costs that you can see."
Dr. Gire breaks some of the most common reasons why orthodontic offices may be charging different fees.
Commitment to technological advances – There are many different types of technology you can find in an orthodontist's office. Advanced diagnostic equipment can help your orthodontist accurately diagnose your issue and then craft a more detailed treatment plan to correct your smile. Digital X-rays, iTero scanners, and other high-tech equipment make an office more efficient and effective but it does come with a cost. The use of this equipment can be a factor in your overall total treatment cost.
Innovative treatment offices that have a great or convenient location– Where your orthodontist's office is located, as well as the amenities they offer, can also contribute to cost. Many orthodontists prefer fun, vibrant offices that allow patients to feel comfortable and have a good time while waiting or during appointments. Convenient, easy-to-get-to locations can also mean higher rent or mortgages, which is then factored into treatment costs. Healthcare costs can vary just like the cost of living can vary.
Types of treatments offered – Some orthodontists offer the latest treatment options so patients can choose the treatment that will best suit their needs. The more advanced the treatment, the higher the cost could potentially be. Some offices offer auxiliary treatment options such as temporary anchorage devices (TADs), appliances to safely expedite treatment and/or make the treatment more comfortable, and higher esthetic options (such as braces on the inside of the teeth).
The expertise of your orthodontist – This is an important one because you often get what you pay for. And that isn't always a good thing when it comes to your health. While there are many orthodontists, they do not all have the same level of training and expertise. The more experienced you orthodontist, the higher the fees may be. When looking for the right orthodontist for you, it's important to look at factors such as board certification and experience – you may pay a bit more, but you can rest easy knowing you are in very skilled hands.
Insurance coverage – Each practice negotiates individually with insurance plans, so your out-of-pocket costs could vary between practices based on this. Some offices accept most major insurance plans, some only a few, and some don't take insurance at all. These are all important things to know when comparing orthodontic offices.
"There are many factors that go in to determining the overall cost of orthodontic treatment," says Dr. Gire. "I work hard to provide the very best treatment available at reasonable fees that can fit into everyone's budget. But, we take great care to offer the latest technologies in a comfortable and fun environment while ensuring the safety and comfort of our patients."
Orthodontic treatment is an investment, and it is important to keep that in mind when choosing your provider. Cost should never be the only factor you look at when determining how to proceed. The health of your smile should be in the hands of someone with experience and skill, and someone who offers the right treatment options to meet your lifestyle and needs.