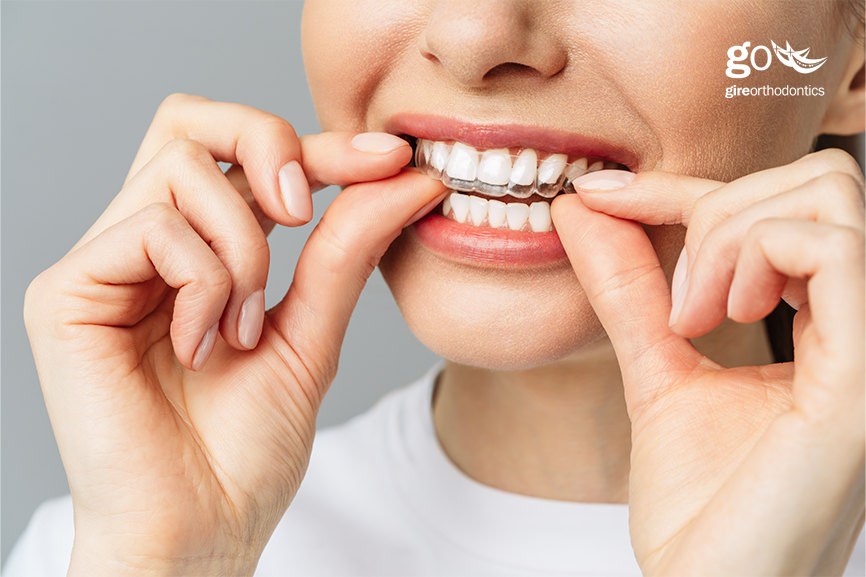 La Habra/Chino Hills, CA – Orthodontic technology has improved greatly over the years. Gone are the days of crudely wrapping metal bands around your teeth in hopes that they'd move the teeth while staying in position. Today's orthodontic treatment uses cutting-edge technology that makes the experience more efficient, effective, and comfortable for patients.
"The desire to improve the smile is practically as old as humankind itself," says Dr. Robert Gire of Gire Orthodontics. "Ancient Egyptians, Etruscans, and Romans all had their own designs for straightening teeth. From braces whose cords were made of animal skin to gold wires wrapped around and through the teeth, our ancestors found inventive ways to perfect their smiles. Thankfully today our technology has provided much more efficient and practical ways to get straighter smiles and healthier bites."
Here are Dr. Gire's top five advances in orthodontic technology.
Digital X-rays and 3D imaging
X-rays serve an important purpose – they help the orthodontist visualize everything that is happening in the mouth and help the orthodontist diagnose issues facing the patient. The orthodontist can't see impactions or extra teeth without the use of good radiographs or X-rays. Digital X-rays allow for the clearest and most-detailed images, ensuring orthodontists can make the most accurate diagnosis and craft the ideal treatment plan. Digital X-rays allow the orthodontist to access the images immediately rather than waiting for images to be developed and the amount of exposure is much less compared to traditional X-rays. And 3D imaging provides a clear image of the teeth, creating a full 3D model so the orthodontist can determine the best course of treatment in all planes to provide the most ideal smile.
Gone are the days of having to sit with a mouth full of goop to get an accurate impression of your smile. Digital scanners like the iTero digital scanner take digital impressions that are much more accurate than the old impressions made from alginate and stone. The images can be viewed almost instantly allowing your orthodontist to immediately go to work on formulating a custom treatment plan.
Nickel and Copper-Titanium Wires
Stainless steel wires were commonly used before due to their strength. However, as the technology has developed we've realized there are better options for braces wires. Nickel and copper-titanium wires are an excellent option because they can be easily placed but have gentle and consistent memory properties to straighten the teeth. Some are heat treated (meaning they are activated by the heat of the mouth) while some are superelastic (meaning they don't respond to the mouth's temperature but they have consistent properties to keep them gentle and active all the time). Both types of wires allow them to bend and lightly move more naturally as the teeth are shifting to their new locations.
Clear aligners such as Invisalign and Spark
Invisalign aligners were first introduced in 1997 and took the orthodontic world by storm. People loved the idea of getting the smile they always wanted without drawing more attention to their problem. Invisalign has come a long way since it was first introduced and can now be used by orthodontic patients with more moderate to severe malocclusions. There are dozens of clear aligners on the market today and all have their advantages and disadvantages. Dr. Gire prefers Spark aligners over the rest due to their overall clarity and comfort.
Today, we have more treatment options at our disposal than ever before. Standard metal braces, clear braces, self-ligating braces, lingual braces, and clear aligners can all provide excellent results. Orthodontic treatment shouldn't be one size fits all – you deserve the individualized treatment that will best suit your needs.
Every technological advancement in orthodontics results in an improved experience for the patient. With more treatment options than ever before and with a focus on comfort and efficiency, there has never been a better time to discover the power of orthodontics. Call Gire Orthodontics today at 562-690-1199 (La Habra) or 909-393-9911 (Chino Hills) to schedule your consultation.