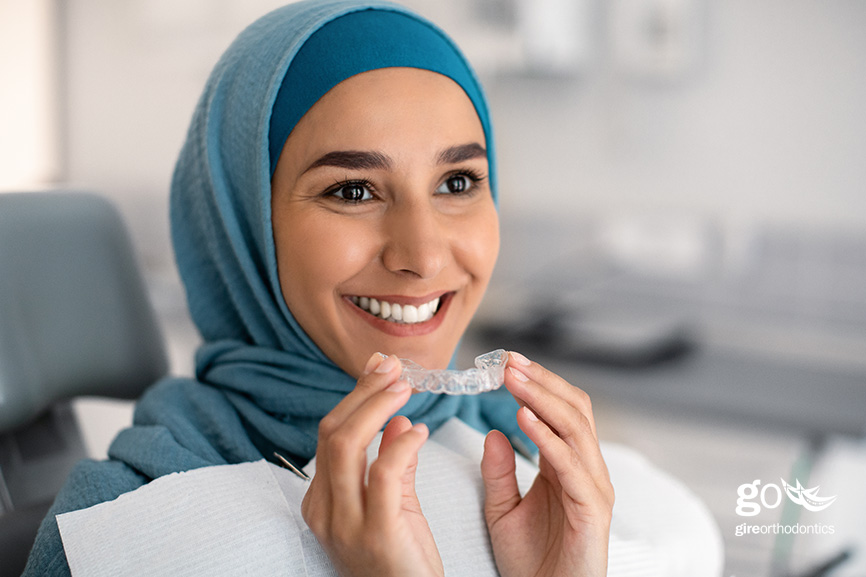 La Habra/Chino Hills, CA – Invisalign treatment is growing in popularity for orthodontic patients. It's a clear, comfortable, and removable way to get the smile of your dreams. But because it is increasing in popularity, it is offered by more than just orthodontists. Many general dentists are offering Invisalign treatment, as well. So, can you get Invisalign from someone other than an orthodontist?
Can Dentists Provide Invisalign Treatment?
"The quick answer is yes, you could get Invisalign from someone other than an orthodontist," says Dr. Robert Gire, a board-certified orthodontist. "But just because it is available by someone else doesn't mean it will have the same results. I recommend that everyone looking into orthodontic treatment schedule a consultation with a board-certified orthodontist skilled in offering the best orthodontic care."
Why Choose an Orthodontist for Invisalign
More general and cosmetic dentists are offering Invisalign treatment in their offices so it might be tempting to want to receive treatment from an office you already visit regularly. But there are a few reasons why seeking out an orthodontist is important.
1. Specialized Training in Tooth Movement:
First, orthodontists are specialists trained in the science behind moving teeth. Every orthodontist is also a dentist, but after graduating from dental school, an orthodontist goes on for additional schooling and training. There is both an art and a science to moving teeth, and orthodontists have received the training to accomplish this. Orthodontics is about much more than just the cosmetics of a smile – it is about creating a harmonious bite through jaws and teeth that are properly aligned.
2. The Importance of Choosing a Specialist:
Think about it this way – if you had a heart problem, you'd probably be referred to a cardiologist to help you determine the best course of treatment. That's because your general practitioner may be knowledgeable enough to identify or diagnose an issue, but he or she doesn't perform that kind of medicine daily. An orthodontist is the same – it is one of the 12 dental specialties recognized by the ADA. A general dentist may provide Invisalign for some patients, but that's not their primary area of treatment. An orthodontist, however, deals with Invisalign every day.
3. Assessing the Best Treatment Options:
An orthodontist can tell you if you are an ideal candidate for Invisalign. Dentists can only provide Invisalign treatment in their offices – they do not offer additional treatment options. And while Invisalign is an excellent option for many patients, it may not be ideal for all patients. A board-certified orthodontist will have the understanding to know which treatment is best for each patient.
4. The Value of Experience and Expertise
When choosing a provider to correct your smile, it's important to look at the level of experience and expertise of the provider. This is especially true if you have a more severe malocclusion. An orthodontist will have the training and skill to provide the highest level of care to every patient.
Invisalign: A Tool for Skilled Hands
Invisalign is a wonderful advancement in orthodontic treatment, and in the hands of a skilled practitioner, it can provide exceptional results for the right patients. If you are interested in learning more about how Invisalign may be able to improve your smile, call Gire Orthodontics today at 562-690-1199 (La Habra) or 909-393-9911 (Chino Hills).