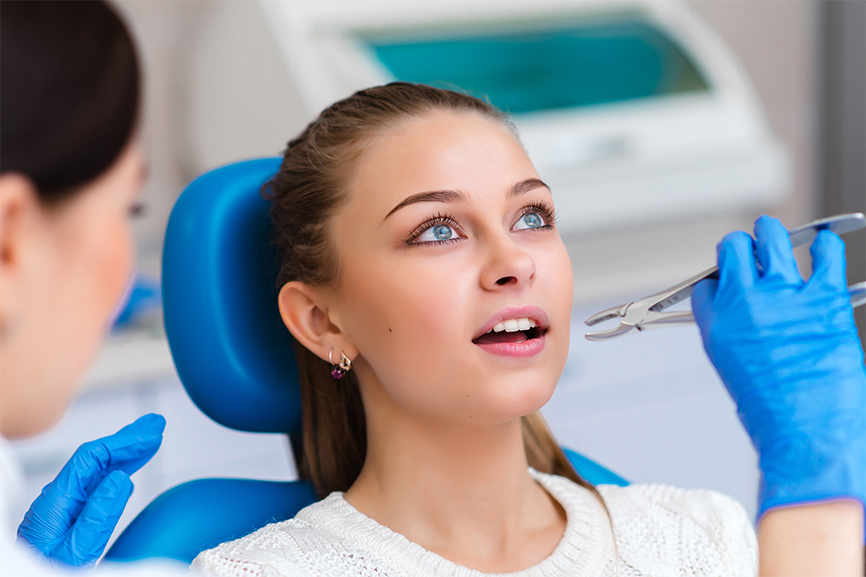 La Habra/Chino Hill, CA – If you've heard that most orthodontic patients require teeth to be extracted prior to orthodontic treatment, Dr. Robert Gire has some good news for you. In most cases, extractions may not be necessary – most orthodontic patients requiring extractions are those who have very severe crowding issues.
"We always try incredibly hard to keep the integrity of all the teeth in place during orthodontic treatment," says Dr. Gire. "For younger children with jaws that are still growing, we will do all we can to guide the growth of the jaw to allow for the permanent teeth to erupt properly and without crowding. And even in older patients who no longer have the benefit of jaw growth, we will always do everything we can to work around having to extract teeth. That being said, I will not compromise the future health and stability of the teeth and surrounding structures and if extractions are necessary, I will absolutely recommend it."
Here are the most common reasons for dental crowding, which could potentially require extraction.
Too many teeth (in rare cases, people are born with more teeth than are needed)
Jaw that is too small to allow for the teeth to properly fit
Teeth that are too big or abnormally shaped and do not fit in their location
Tooth is damaged by decay and some space is lost as teeth will drift
Tooth extractions are deemed necessary when it is believed that the ideal results cannot be achieved without it, or if the end results will be unstable resulting in relapse. The goal of your orthodontist is to create a healthy, stable bite that will last a lifetime, so if it is believed extractions can help achieve that your orthodontist may discuss this with you.
For older patients who no longer have a growing jaw, great results can still be achieved but it may require additional work. Some patients may require jaw surgery to help accommodate all the teeth, especially for patients who do not want any teeth extracted.
There are some signs that can indicate that you may be an ideal candidate for tooth extraction:
Tooth/teeth is/are too large and cannot fit in its correct position
Tooth/teeth is/are growing in the wrong way
Tooth/teeth is/are painful and it/they can't be helped with restorative or other means
Tooth/teeth is/are decayed or discolored
Tooth/teeth is/are sensitive and it/they can't be helped with restorative or other means
Tooth/teeth is/are cracked, chipped or otherwise damaged
Tooth/teeth is/are already loose due to periodontal disease or decay
Tooth/teeth causes an issue with biting or chewing
"It is important to note that even if some of these apply to you, that doesn't mean you will require teeth to be extracted," says Dr. Robert Gire, orthodontist in Chino Hills and La Habra CA. "The best way to determine your best course of action is through a consultation with a board certified orthodontist. We work daily to help patients achieve their most ideal smiles and we have all the tools and experience necessary to make that happen. Even if your dentist tells you that you need teeth extracted to accommodate your smile, it is always a good idea to follow up with an orthodontist for a second opinion."
We sometimes see dentists encouraging extraction in children if they believe the baby teeth are taking too long to fall out. While this may seem like a good idea, it can create an orthodontic headache. If the baby teeth aren't ready to fall out and the permanent teeth aren't ready to replace them, the surrounding teeth could drift into the open spots which can lead to an issue that might never have been there had the teeth not been removed.
"The truth of the matter is, when it comes to orthodontic treatment, there is no one size fits all plan," says Dr. Gire. "Some patients may require teeth extracted while others do not. A certified orthodontist will have the skill and knowledge to not only diagnose your issue but create a treatment plan designed to meet your individual needs, based on scientific evidence and experience."