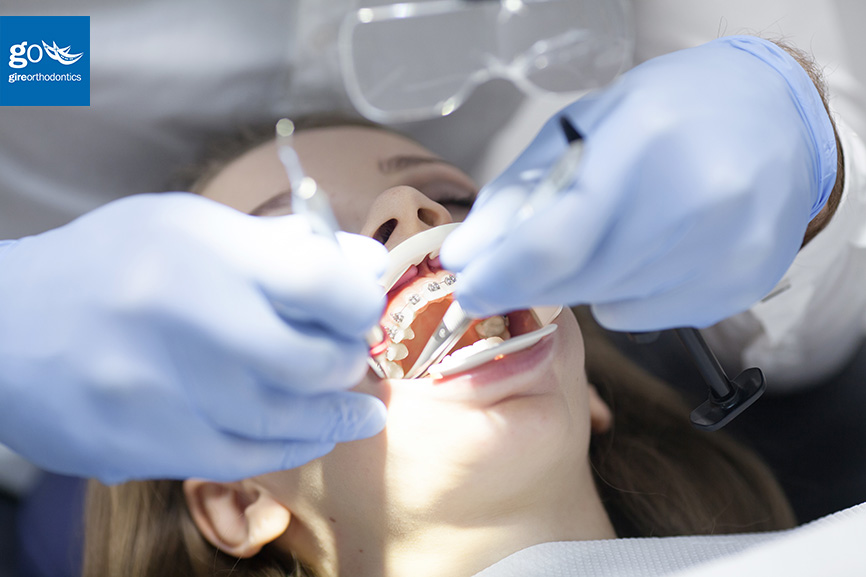 La Habra/Chino Hills, CA – Orthodontic treatment can be done at any age but for some older patients, surgery may be required to achieve that straighter smile or perfect bite. While one in five orthodontic patients today is an adult, these patients no longer have the benefit of a jaw that is still growing and developing. So in order to get a properly functioning bite some of these patients may require surgery.
"Orthognathic surgery can help correct jaw issues and more severe orthodontic issues in adults," says Dr. Gire of Gire Orthodontics. "There is a reason why so many people get braces when they are younger – that's because it is simply easier to achieve the most ideal smile when the orthodontist has a jaw that is still growing. We can spot discrepancies in jaw growth and work to correct them before the jaw completes its growth."
The jawbones typically stop growing between the ages of 15 and 18 in girls, and the ages of 16 and 19 in boys. If treatment is sought after these ages and the issue involves a misaligned bite as a result of a skeletal discrepancy, surgery may be needed.
The goal of orthodontic treatment is to create healthy, stable, and straighter smiles. Braces alone may not be enough to achieve the most ideal bite. Orthognathic surgery assists in correcting jaw abnormalities and can improve a patient's ability to chew, speak, and even breathe. Traditionally braces are placed for about 8-12 months. All compensations are removed and in most cases the bite may look temporarily worse in order to maximize the surgical move. Surgery is generally done with braces still on the teeth and is completed by an oral surgeon. Once the surgery is completed you'll return to your orthodontist to fine tune your new bite for a short period of time, generally another 6-8 months.
"In lower jaw surgery, the bone is separated, and then depending on the need, the jaw can be moved forward or backward. In upper jaw surgery, the jaw can be moved forward or backward, or raised or lowered," says Dr. Gire.
The idea of having surgery on top of standard orthodontics may seem overwhelming but Dr. Gire works incredibly hard to ensure every patient understands the process every step of the way. If you experience any of the following issues, you may be a candidate for surgical orthodontics:
Problems swallowing, chewing or biting food
Chronic jaw pain or headaches
Open bite (back teeth touch and the front teeth don't when biting down fully)
Unbalanced facial appearance
Excessive wear of the teeth
Mouth breathing or dry mouth
Sleep apnea
Receding chin or protruding jaw
The first step towards a healthier more beautiful smile is scheduling your free initial consultation with Dr. Gire. Call us today at 562-690-1199 (La Habra) or 909-393-9911 (Chino Hills).