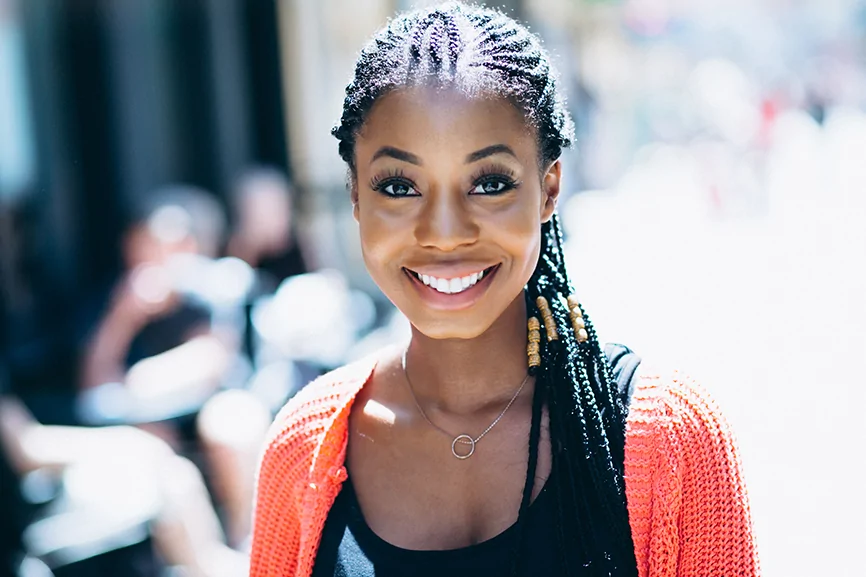 La Habra/Chino Hills, CA – While what makes a person attractive certainly varies from one person's taste to another, there are basic rules of a perfect smile. Dr. Robert Gire of Gire Orthodontics, a Chino Hills orthodontist, breaks down the anatomy of a scientifically "ideal" smile.
More is more. In an ideal smile the more teeth you show, the better. Many believe that in the best smile all of your central and lateral upper incisors, as well as your canine teeth, should be visible. Women tend to be better at this than men who often show less of their upper teeth when smiling.
Symmetry is key. Your central incisors should meet in a straight line and be mirror images of each other. Bonus points if you can say the same for your lateral incisors and canines as well. The midline of your upper front two teeth should be centered in your face.
The shape of your teeth makes a difference. Generally speaking your teeth should be 80% as wide as they are long.
Keep the gums to a minimum. Ideal smiles don't show more than two to three millimeters of gum tissue.
It's all in the buccal corridor. The buccal corridor is the dark space between the corner of your lips and your upper back teeth. Broader smiles, or smaller buccal corridors, are considered to be the most attractive smiles.
The curvier, the better. In an ideal smile, the curve of the upper front teeth should be parallel to the curve of the bottom lip. Curved smile lines tend to be associated with vibrancy and youth, while flatter smile lines can make a person look older.
Embrace the space. By this we don't mean gaps in your smile, but rather the embrasures or the tiny triangular spaces between the tips of your teeth. These follow a pattern from front to back, with the embrasure of the front two teeth being the smallest and getting deeper as you move toward the back teeth. While you probably don't give this part of your smile much thought, following the proper pattern does play a key role in an ideal smile.
A full smile can be more youthful and attractive. This refers to the emergence profile of your teeth or the angle at which the teeth emerge from the gums when we see the smile from the side. Fullness can offer support to the lips and cheeks preventing the smile from looking caved-in.
Every smile is as unique as the person who wears it. And, while there are certainly some scientific components that can define the "ideal smile," your most ideal smile is one that is healthy, stable, and uniquely you!
Orthodontic treatment can help you get the smile you've always wanted. To learn more about how you can get your ideal smile, call Gire Orthodontics today at 562-690-1199 (La Habra) or 909-393-9911 (Chino Hills).