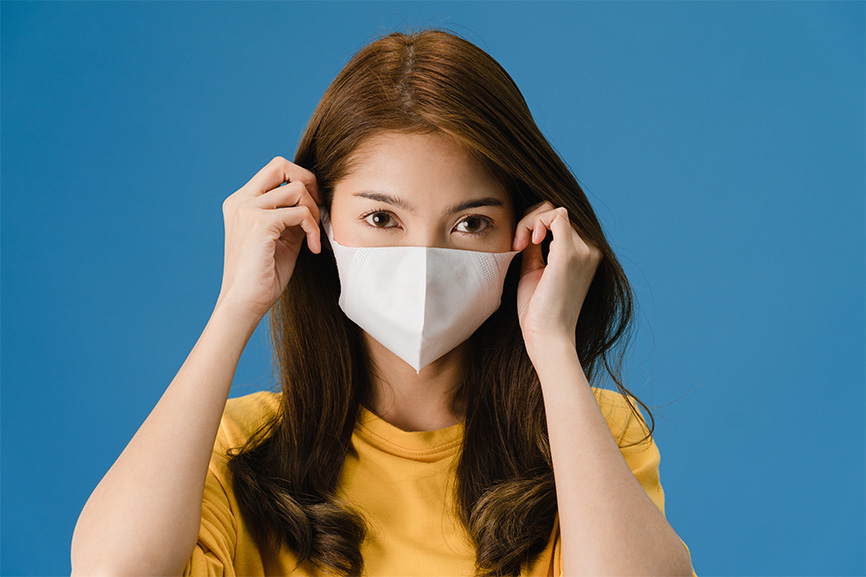 La Habra & Chino Hills, CA – Are you tired of living with a smile you want to hide and are you worried about drawing more attention to your smile through orthodontic treatment? Well, with people wearing masks regularly and working/learning from home, this may be the ideal time to seek out an orthodontist.
"I know how important a smile is to a person's self-confidence and I know how hard it can be to try to hide a smile you aren't proud of," says Dr. Gire of Gire Orthodontics. "A straighter smile can not only boost your confidence, it can improve your oral health, too. And since masks seem like they are here to stay for the foreseeable future, now is a great time to get the smile you deserve."
Let's take a look at the many benefits of orthodontic treatment.
A crowded and misaligned bite is difficult to keep clean. If your teeth are overlapped and crowded, your toothbrush and dental floss can have a difficult time properly cleaning around your teeth and gums. This can lead to decay and gum disease.
A bad bite can also cause problems that go beyond just an unsightly smile. A poor bite can lead to headaches, jaw pain, earaches, chipping, cracking, and breaking of your teeth.
Some people may experience lower self-esteem because of a less than ideal smile.
While most people think of orthodontic treatment as something only children and teens seek out, you are never too old for orthodontic treatment. In fact, today nearly one fourth of orthodontic patients are adults. You can undergo orthodontic treatment more discretely than ever before, not only with advanced treatment options, but you can simply hide behind your mask and then reveal a beautiful new smile to the world.
Benefits of orthodontic treatment include:
Better oral health
Possible avoidance of future dental work due to breaking, chipping, cracking
Eliminate jaw, head, and ear pain
Reduce the risk of injury due to protruding teeth that could be damaged while playing sports or engaging in physical activities
Improved self-esteem
"A smile is a very powerful thing and is often the first thing others notice about us," says Dr. Gire. "Orthodontic treatment can help you greet the world with confidence while also keeping your smile healthy."
Orthodontic treatment ensures proper functioning of your teeth and creates healthy smiles. A good bite is not only prettier, it can help you chew, speak, bite properly, and can be easier to keep clean. It is not a quick fix, but rather it's a complex biological process designed to set you up for a lifetime of a healthier, more stable bite.
Orthodontic treatment can yield life-changing results and there is no time like the present to discover the power of orthodontics.