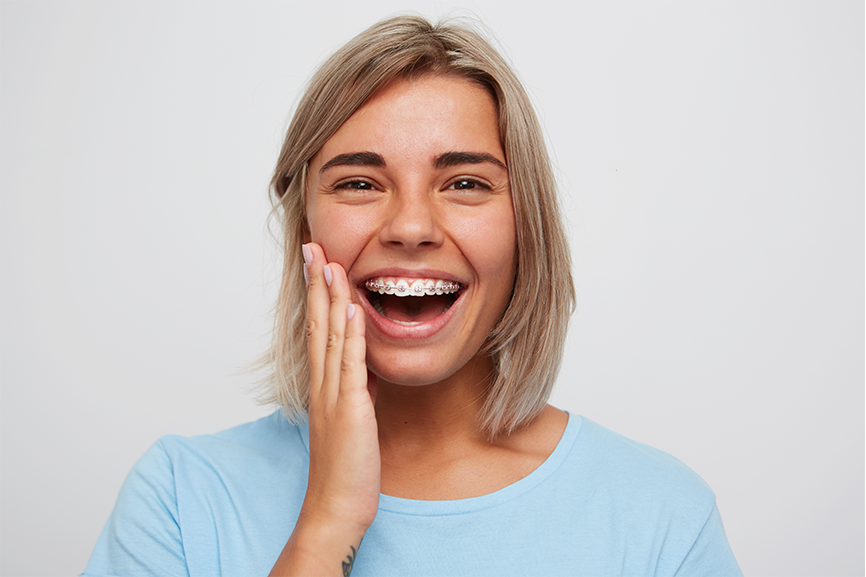 Chino Hills, CA – There is no getting around it – if you are in orthodontic treatment, it is going to take some time to get used to your new normal. Unfortunately, wearing braces is not without occasional bouts of discomfort or uncomfortable moments. However, those can be minimized if you follow a few tips from Chino Hills orthodontist Dr. Robert Gire.
"We know that there is an adjustment period when our patients first have their braces placed and after certain adjustment visits," says Dr. Gire. "We want to help our patients have the most comfortable experience possible, so while we encourage patience, we also want to give them plenty of tips and tools to make their time in braces more pleasant."
Stick to soft foods. This can be extremely helpful especially in the days immediately following having your braces placed or having them adjusted. Your teeth will naturally feel a bit sore so don't make them do any more work than they have to. Choose soft foods such as yogurt, mashed potatoes, smoothies, and soups that have minimal chewing involved.
Don't forget your orthodontic wax. This can be especially important right after your braces are placed. It will take the inside of your mouth some time to get used to the brackets and wires so use orthodontic wax in any area that may feel irritated.
Use warm saltwater rinses. Rinsing your mouth with warm saltwater will not only feel soothing, it can help to reduce any inflammation.
Popsicles, ice cream, and ice cold water are your friends. Cold foods can feel soothing and help ease any discomfort so don't be afraid of having a bowl of ice cream or reaching for a popsicle. Drinking ice cold water can also help.
Be patient. This is important because the first few days after your braces are placed will likely be the hardest of your entire orthodontic experience. This is natural because you aren't used to the sensation of the brackets and wires in your mouth or of the pressure needed to guide your teeth. Those days can seem long but we promise there is light at the end of the tunnel. In no time, you'll be used to your braces and a pro and taking care of them.
Drs. Gire also likes to remind patients to follow all of their recommendations including avoiding foods on the "avoid eating these foods while wearing braces" list. Broken braces and wires can not only be uncomfortable, they can be damaging to your overall treatment time if not corrected quickly.
Gire Orthodontics have the very best in treatment options available. Our braces are state-of-the-art and are the most comfortable and efficient options on the market today. To schedule a consultation, call Gire Orthodontics Chino Hills office at 909-393-9911 or Gire Orthodontics La Habra office at 562-690-1199.