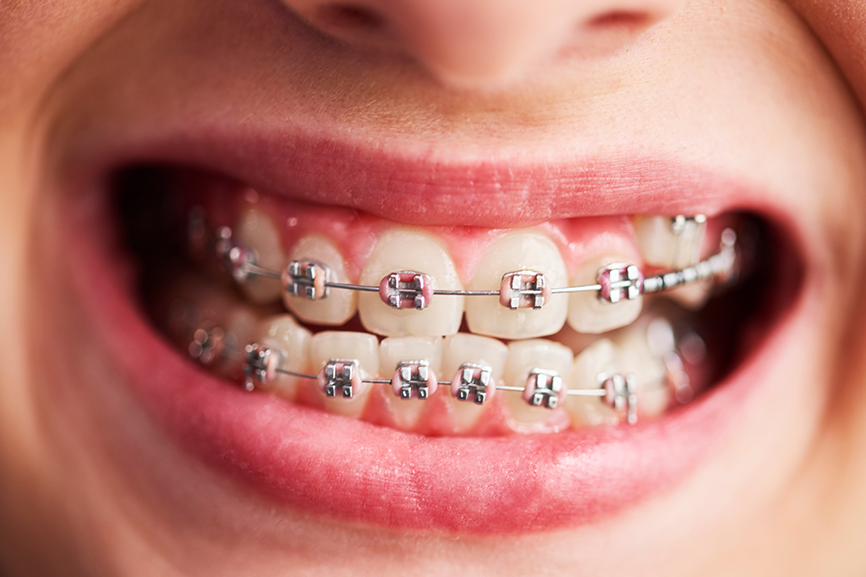 La Habra/Chino Hills, CA – Chances are good you are familiar with braces and orthodontic treatment and what is hoped to be accomplished from said treatment. But do you know how braces actually work to guide teeth to new locations? Dr. Robert Gire of Gire Orthodontics in Chino Hills and La Habra, CA explains the mechanics behind braces.
"Most people know what orthodontic treatment is, because they or someone they are close to has at some point undergone treatment," says Dr. Gire. "But do you know how braces actually work to move teeth into their new, straighter locations? It's a beautiful and complex scientific process that leads to beautiful smiles."
Let's start by looking at what braces are comprised of.
Brackets are the metal pieces that are bonded to your teeth (or if you opt for clear braces, these brackets can be made of clear or ceramic material).
Archwires are long, thin pieces of wire that connect all your brackets together. This is what guides the teeth.
Bonding material is essentially a glue that allows for the brackets to stick to your teeth.
Ligature elastics or O-rings are the tiny elastics that connect the archwire to the bracket. They can be personalized by choosing your favorite colors and do a lot of work during the course of your treatment. Some braces don't have the O-rings and have a door instead. Some have passive doors while others have active doors.
Orthodontic elastics may be required for some patients to help achieve certain movements. These rubber bands attach from an anchor point on one upper tooth to an anchor point on another lower tooth to allow for the force necessary to achieve certain movements.
So, what's the science behind moving teeth using braces? In a nutshell, the answer is bone remodeling. This may sound intimidating and even painful but it's what happens during orthodontic treatment. How does bone remodeling work?
Your teeth are encased by gum tissue and bone, but the outermost portion of your teeth is surrounded by the periodontal ligament. Your braces will work to place pressure on your teeth. This causes the periodontal ligament to get stretched on one side while being compressed on the other side. This works to loosen the tooth just enough to achieve the desired movement. New bone then grows in to properly support the teeth in their new locations. This is bone remodeling, and this is how your new smile takes shape,
Cells called osteoclasts are a part of the breakdown process of your bone, which can take a few days to begin working. Cells called osteoblasts are part of the rebuilding process, which can take three months or longer to strengthen enough to sustain the teeth in their new locations. This is why wearing a retainer after your orthodontic treatment is completed is so important. We want the end result to become stable, and that can take up to four months for some individuals. Wearing your retainer will ensure the bone has time to rebuild and prevent the periodontal ligament from trying to pull your teeth back to their previous locations.
"I love the science behind how our teeth move during orthodontic treatment," says Dr. Gire. "We use gentle, light forces to ensure your teeth are moved safely and efficiently."
If you're ready to learn more about how braces can help you get the smile you've always wanted, call Gire Orthodontics today at 562-690-1199 (La Habra) or 909-393-9911 (Chino Hills).