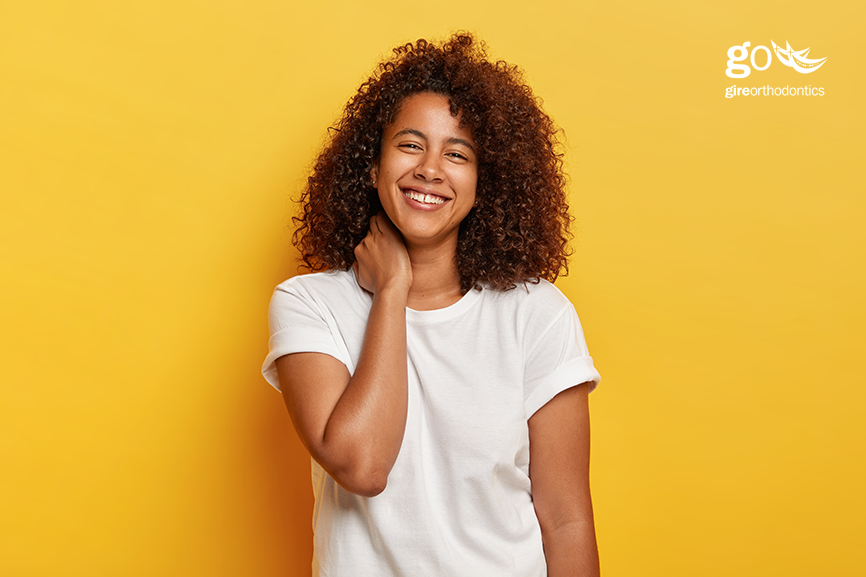 La Habra/Chino Hills, CA – Some people embrace the gaps in their smiles. Where would Madonna or Michael Strahan be without those famous and instantly recognizable smiles? But not everyone is happy about gap-toothed smiles and for a good reason. Diastemas, or gaps in teeth, may make patients more self-conscious but it could also lead to oral health issues.
"When a patient presents with a gap in the smile, it can mean that the bite is misaligned," says Dr. Robert Gire. "Gaps are natural in young smiles as the baby teeth are falling out and being replaced by permanent teeth, but as you get older, a gap could signify a bad bite."
People may assume that gaps in teeth are only a cosmetic concern. However, bad bites can cause a host of oral health issues. These can include:
Misaligned teeth
Plaque build-up
Gingivitis
Cavities
Problems biting or chewing
So, what are the treatment options for closing gaps?
Traditional metal braces
Traditional braces utilize brackets and wires to move the teeth into place. Using small elastics that fit over the brackets linked in a chain, they generate the force needed to guide the teeth to their ideal locations. Elastic chains can close gaps very quickly and efficiently, sometimes in as little as six weeks.
Lingual braces
Lingual braces fit along the backside of the teeth. They are custom-fit for every individual patient. Because of their placement, they may not have the same force as traditional braces so treatment times can vary.
Clear aligners
Clear aligners such as Spark Aligners or Invisalign can be a good option for some patients who want to close a gap. Small gaps are ideal for clear aligners. If you have a significantly large gap, clear aligners will work but the treatment time may be slightly longer.
The best way to determine which treatment is right for your needs is by scheduling a consultation with a certified orthodontist. Dr. Gire treats patients of all ages and offers a host of treatment options. He does, however, warn against taking matters into your own hands.
Stay Away From DIY Solutions
"YouTube tutorials claim that you can close a gap at home using nothing more than elastics," says Dr. Gire. "I cannot stress enough how dangerous this is. First, if you close one gap without addressing the entire smile, what does that do to the alignment of your smile? Second, the elastics can cause damage to your gums that can cause a much bigger issue than just a gapped smile."
If you are interested in learning more about how to close your gap and get the smile you've always wanted, call 562-690-1199 (La Habra) or 909-393-9911 (Chino Hills).