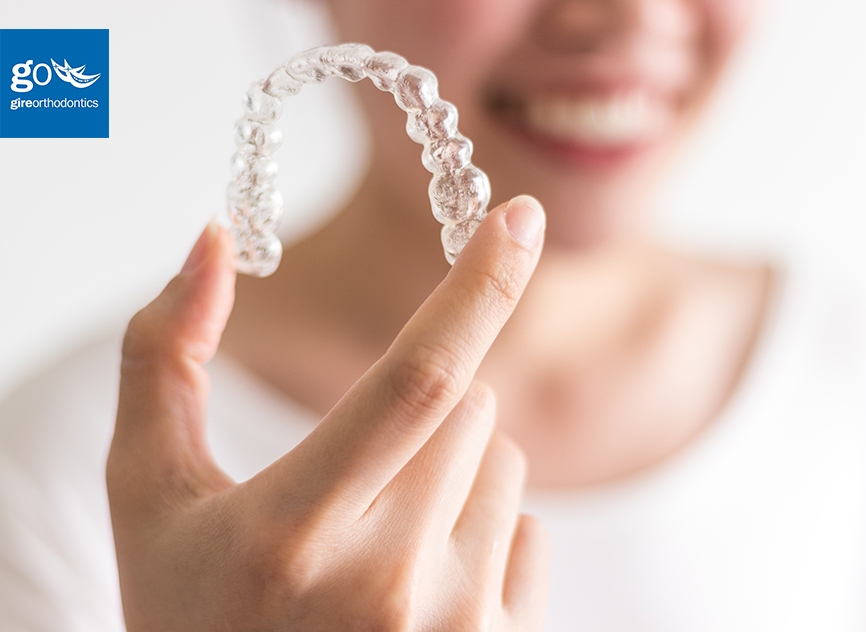 La Habra/Chino Hills, CA – First off, let's define what an overbite is. Overbites occur when the top front teeth overlap the lower front teeth more than normal; in some cases, the overbite may be so severe the lower teeth bite into the roof of the mouth. Many mistakes the term overbite with overjet (this is when the upper teeth stick out too far forward compared to the lower front teeth). Overbites occur because the front teeth protrude too far forward or because the upper jaw protrudes too far forward or the lower jaw is too far back.
Overbites not only make the smile look less than ideal, they can also cause serious dental issues such as uneven wear on the lower incisal edges. In the past, metal braces were the only option available to correct overbites. Spark and Invisalign clear aligners are now advanced enough to treat overbites.
These options are appealing to patients because of how discreet the aligners are, comfort level, and because the aligners are removable. For more mild to moderate overbites, Spark and Invisalign may be excellent treatment options.
Rather than utilizing metal brackets and wires, Spark and Invisalign use clear aligner trays that fit over the teeth, much like a retainer would. They work to gently guide the teeth to their ideal locations over time.
Spark and Invisalign consist of a series of aligner sets. Each set is perfectly calibrated to achieve a certain tooth movement before moving on to the next set. The trays should be worn for a minimum of 22 hours a day, and each set is worn for approximately seven to ten days.
The aligners are removable, which means patients can brush and floss their teeth without worrying about brackets or wires getting in the way. Additionally, you can enjoy your favorite foods throughout treatment because you'll simply remove the aligners before eating.
Patients love Spark because the aligners are clear, rendering them almost invisible in the mouth. You don't have to worry about trying to hide a mouth full of metal. Smile big and bold throughout treatment because no one will even realize you're in treatment!
Some patients may require the use of buttons or attachments during their clear aligner therapy in order to achieve certain movements. These will provide anchor points for the aligners to get the grip needed to move teeth as needed. Buttons and attachments are discrete, however, treatment may be slightly more noticeable in these cases.
While many patients can benefit from clear aligner therapy, not every patient will be an ideal candidate for it. A certified orthodontist can determine your exact issue and create a treatment plan that will correct it using the treatment option that will provide the best results.
To learn more about if you are an ideal candidate for Spark or Invisalign, call Gire Orthodontics today to schedule your complimentary consultation – 562-690-1199 (La Habra) or 909-393-9911 (Chino Hills).