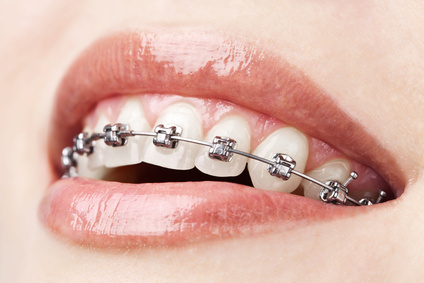 La Habra/Chino Hills, CA – If you've done any comparison shopping while trying to find an orthodontist, you may have noticed that the cost of orthodontic treatment varies from practice to practice. But why is that?
"There are many things that go into the cost of treatment, besides just the braces or appliance themselves," says Dr. Robert Gire of Gire Orthodontics, an orthodontist who treats patients in La Habra/Chino Hills. "Treatment cost covers the cost of the materials and supplies used, as well as staff salaries, cost and maintenance of the orthodontic office facilities, and yes, most orthodontists do like to make a bit of a profit."
So let's take a look at a few of these things and how they can impact the price you might pay for orthodontic treatment.
First, let's look at what is needed for a braces patient. Braces include brackets, wires, and rubber bands, but then there are also all of the tools to place, adjust, and remove them as well. Some types of braces are simply more costly to manufacture while others aren't. A more high tech office may use higher quality brackets and wires that can move teeth more effectively and efficiently, and those materials will be more expensive. Some brace systems offer qualities that others may not (less discomfort, smaller in size, and easier to clean), and those are generally slightly higher in cost. The tools also vary greatly in price. Some are designed to be more efficient and long lasting while others aren't. Essentially, the more innovative and progressive the office, chances are the prices will be slightly higher as well.
Now let's take a look at the office. A welcoming, fun and friendly environment that has amenities to help you feel at home may have higher fees than an office that lacks these personal touches. An orthodontist who doesn't offer amenities can still do a great job straightening your teeth, but many patients, especially younger patients, often feel more at home in an office that offers more amenities (refreshments, designated kids area, TVs on the ceiling above the chairs, open-bay seating rather than closed rooms, etc.). Your orthodontist will need an x-ray machine, and many offices today use 3D imaging to ensure the highest level of precision when forming diagnoses and crafting treatment plans. Some offices will refer the patient out to an imaging lab to get their images, x-rays, and photos.
Another difference is the experience of the doctor and staff. This varies from practice to practice. Some orthodontists are board certified by the American Board of Orthodontics (the only certifying board for orthodontics in the U.S.) while others are not. Not all orthodontists are board certified. Some orthodontists are affiliated with certain teaching institutions or hospitals which usually means more experience. For example, Dr. Gire teaches at the USC Herman Ostrow School of Dentistry in the orthodontic program. Experience of the staff will vary greatly as well.
"If you have an orthodontist who has a very well-trained and experienced staff, who have all been treating patients for many years, that may be reflected in the overall cost of the treatment," says Dr. Gire. "Experience and expertise come at a bit of a higher price, but they also come with the assurance that you'll be getting incredible results at the end of treatment – because the staff has been providing beautiful smiles for years."
A key principle to keep in mind is, "if one office offers the same treatment at a drastically reduced price as another office, you may want to stop and ask why that might be," says Dr. Gire.
Dr. Gire warns not to shop for an orthodontist simply based on price, but rather use the quoted price as a way to learn more about the practice and the results they are able to achieve for patients. You can always find someone less expensive, but your smile may show it at the end of treatment. You get what you pay for and that holds true with quality orthodontic treatment as well. Gire Orthodontics always tries to make things affordable and not cheap.
"We don't cut any corners with quality, safety, or results," says Dr. Gire. "A few key things to ask: Is the doctor an orthodontist? Is the orthodontist board certified? Are the materials of high quality and not recycled or reused? Have they treated cases like yours and do they have before and after photos? Do they do orthodontics on a daily basis?"
Dr. Gire believes that orthodontic treatment should be as affordable as possible for everyone, and works very hard to ensure his patients have access to excellent care at a price that doesn't break the bank. Gire Orthodontics will not only customize a treatment plan, but they'll customize a financial plan to accommodate even the most difficult and unforgiving budgets.
When it comes to choosing the right orthodontist for your family, there are many things to consider. While price is one of them, it shouldn't be your only factor in choosing a treatment provider.