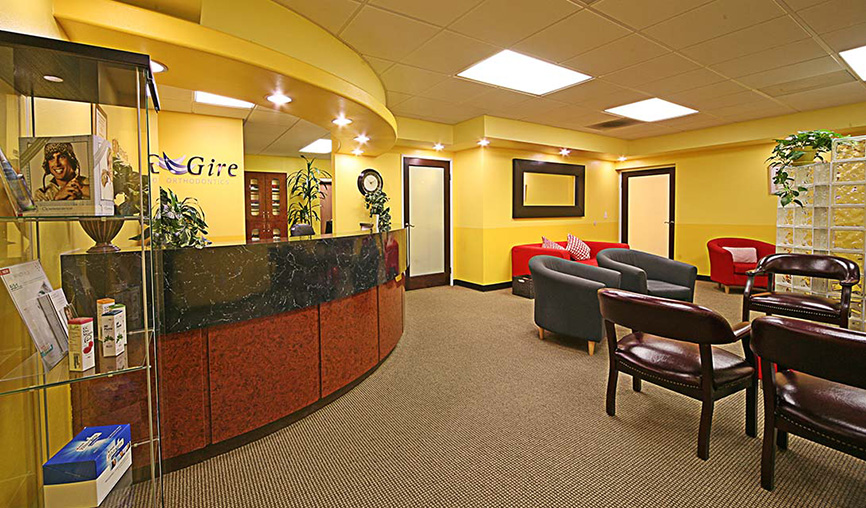 Chino Hills/ La Habra, CA – Choosing the right orthodontist for the family can be a difficult decision, especially when it comes to care for your children. Dr. Robert Gire of Gire Orthodontics has worked extremely hard to build family oriented orthodontic practices that can be trusted to provide exceptional, compassionate, and affordable care to patients throughout the La Habra and Chino Hills communities.
First off, clinical excellence and breadth of overall dental knowledge is of utmost importance. After completing dental school and before specializing to become an orthodontist, Dr. Gire served as a Captain in the United States Air Force, where he served as a general dentist. This experience gives him unique insight when formulating comprehensive treatment plans for his patients. Taking into consideration not only the orthodontic movements, Dr. Gire understands the importance of overall oral health and function. His exceptional skill, paired with his compassion for his patients, provide an excellent experience for patients of all ages.
At Gire Orthodontics, patients are the number one priority. You won't be just a number – Dr. Gire and his team will take the time to get to know you and ensure you feel welcomed as a member of the Gire Orthodontics family. Customer service, strict attention to details, and making the overall experience memorable and enjoyable is their mission!
Choosing a family orthodontist can be hard, but when you meet the team at Gire Orthodontics and learn about Dr. Gire's experience, you'll be hard pressed to find a practice more ideal for you.
Orthodontic treatment cannot be one size fits all, so every patient will receive a custom treatment plan designed to create their ideal smile. Getting braces or aligners can be a scary time so every step will be carefully explained before treatment ever begins to remove any anxiety from the experience.
There are many different orthodontic options to choose from today, and Dr. Gire is well-versed in the most popular options. Dr. Gire will discuss the options available to you, as well as the pros and cons of each so that you can make a well-informed decision about what is best for you. Dr. Gire has years of experience and will recommend the treatment he feels most appropriate for your situation.
Gire Orthodontics is home to the only team of board certified orthodontists in La Habra and Chino Hills. This is important because board certification is important – it shows a dedication to excellence in the field. It is voluntary, so when you see an orthodontist is board certified, it shows a high level of commitment. Only about one third of orthodontists practicing in the United States have taken the extra step to become board certified.
Dr. Gire also prides himself on staying up-to-date on the latest technology as it develops in the orthodontic world. This ensures patients always have access to the most cutting edge treatment and protocols to make treatment as enjoyable as possible.
Dr. Gire also knows that one of the most important factors to many families when seeking orthodontic treatment is cost. Dr. Gire believes no one should be forced to choose between and healthy smile and staying on budget, so he works hard to ensure treatment can be affordable for everyone. His staff will work with you to ensure you get the most from your insurance benefits and to find a payment plan that can comfortably fit into your budget. In fact, we're the only offices in the La Habra and Chino Hills areas that allow YOU to choose your own down payment and your own monthly payment.
Dr. Gire works hard to offer flexible hours that can work around school, extra-curricular, and work activities. Gire Orthodontics has hours on the weekends in both offices and has days that are open until 7 PM to accommodate the most difficult schedules.
His goal is to provide exceptional treatment while offering a fun, professional, and caring environment for his patients and their families.
If you are looking for a family orthodontist in Chino Hills/La Habra, call Dr. Gire today at 909-303-9911 (Chino Hills) or 562-690-1199 (La Habra).