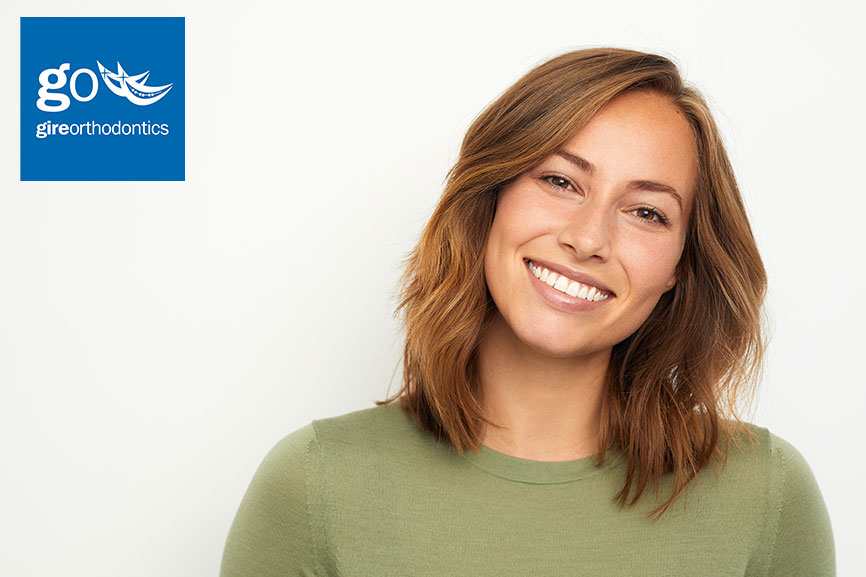 La Habra/Chino Hills, CA – At Gire Orthodontics, we pride ourselves on the excellent care and high level of precision we offer our patients. That is why we are proud to be Spark clear aligner providers. Spark is not only the most sophisticated aligner system on the market, it is also the most invisible, making it loved by both patients and orthodontists.
Like other aligner systems, Spark uses a series of clear aligners to guide the teeth to their ideal positions. After an initial consultation that includes 3D imaging, the aligners sets are custom created right here in Southern California, offering a quick turnaround time for our patients. Each aligner is completely customized to the individual patient, meaning every appliance is one of a kind.
Patients love the option for clear aligners because they offer a discreet and comfortable way to straighten the teeth, without the hassle of traditional bracket and wire braces. The aligners are removable, so you don't have to change your diet to avoid certain foods, and brushing and flossing is easy. Spark offers all of these advantages that patients love, but it is even more invisible than other aligners and the cost is more affordable.
Other aligner sets are offered online, without even visiting an orthodontist, or through the offices of general dentists. But Spark was created for use only by orthodontists. That means that you can be assured your treatment is in the hands of the most experienced person, who knows the intricacies of perfecting smiles.
"Spark aligners are the next generation of clear aligners," says Dr. Robert Gire. "The technology is more sophisticated, leading to higher predictability, increased comfort, better tracking and smoother margins. They are also the clearest plastic aligners, and they are less stain resistant, so they stay as clear as possible throughout treatment time."
Spark aligners can help with a host of orthodontic issues, including spacing, crowding, overbites, underbites and crossbites. But not only that, they use sustained force retention which results in faster and more efficient movement, which then leads to faster treatment times.
Spark aligners are one of the most innovative orthodontic products on the market today. They were created to not only be more sophisticated and efficient, but also more affordable. That means if you've been putting off treatment because you weren't sure it could it into your budget, there is no better time to schedule a consultation.
Gire Orthodontics is proud to be a Spark aligner provider. To learn more about Spark or to see if it's right for you, call Gire Orthodontics today at 562-690-1199 (La Habra) or 909-393-9911 (Chino Hills).