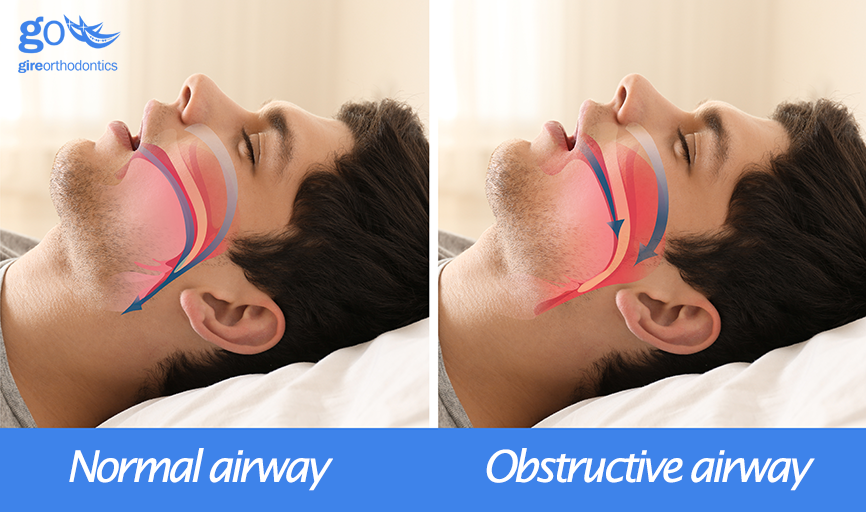 La Habra/Chino Hills, CA – Does your partner tell you that you snore loudly at night? Do you wake up each morning feeling as if you've barely slept at all? Do you find yourself feeling drowsy throughout the day? These can all be signs that you might suffer from sleep apnea.
"Sleep apnea is a condition in which a patient experiences cessation or interruptions in the normal breathing pattern," says La Habra/Chino Hills orthodontist Dr. Robert Gire. "We call these episodes apneas, and they can occur as much as 30 times in a single hour. The result is very poor sleep at night, which then leads to a fatigued patient during the day. Untreated sleep apnea can leave patients at risk for heart issues and other serious problems."
Sleep Apnea Types
There are three different kinds of sleep apnea. Obstructive sleep apnea is the most common form. It is caused by a physical issue that leads to blocked airways during sleep. Central sleep apnea refers to problems with a patient's brain or central nervous system, resulting in an inability to regulate breathing at night. Mixed sleep apnea is a combination of the other two.
Sleep Apnea Symptoms
There are several signs that you may suffer from sleep apnea. They include:
Difficulty sleeping
Extremely loud snoring
Waking up feeling short of breath
Choking sounds during the night
Headaches upon waking
Drowsiness or grogginess during the day
Anyone can suffer from sleep apnea, but there are some risk factors that might make you more prone. It is more common in men and more common in adults over the age of 40. Additional risk factors include smoking, drinking, using sedatives or tranquilizers, having a family history of sleep apnea, and being overweight.
Treating Sleep Apnea with Orthodontics
If you or a loved one suffer from sleep apnea, once you have been diagnosed by a physician, you may be able to find relief from your orthodontist.
"Orthodontic treatment can be used as a preventive method to address signs of sleep apnea," says Dr. Gire. "Through the use of braces or special orthodontic appliances, we can improve a patient's airflow by ensuring that everything in the mouth is lined up and where it needs to be."
Using actual braces to assist sleep apnea patients is very rare. Many patients find relief from using special orthodontic appliances while they sleep. These appliances are specially designed mouthguards that adjust the position of the lower jaw to ensure that the breathing passage is opened properly, thereby eliminating apneas during sleep.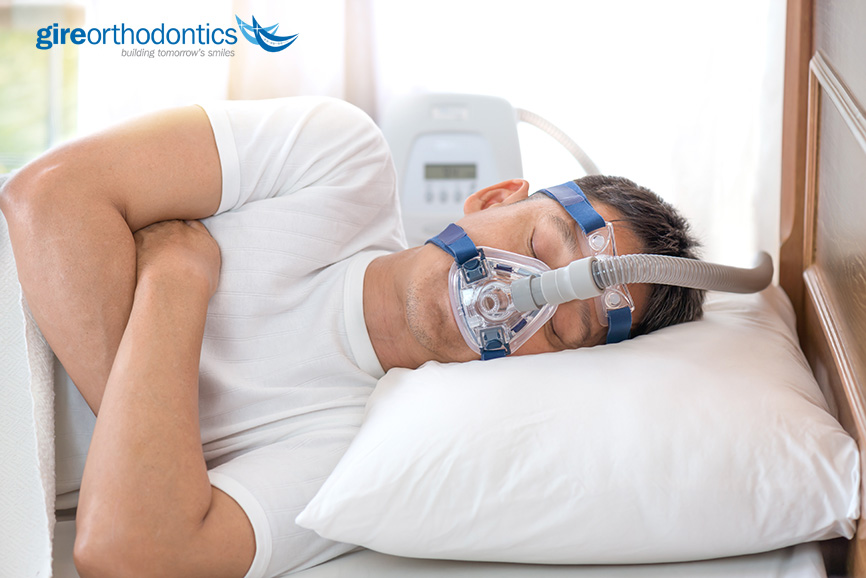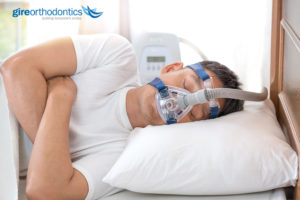 While CPAP, continuous positive airway pressure therapy machines can be cumbersome for a patient to wear at night, a mouthguard can allow a patient to sleep comfortably, while also ensuring apneas are kept at bay.
To learn more about how your orthodontist can help you with sleep apnea, call Dr. Gire today at 562-690-1199 (La Habra) or 909-393-9911 (Chino Hills).