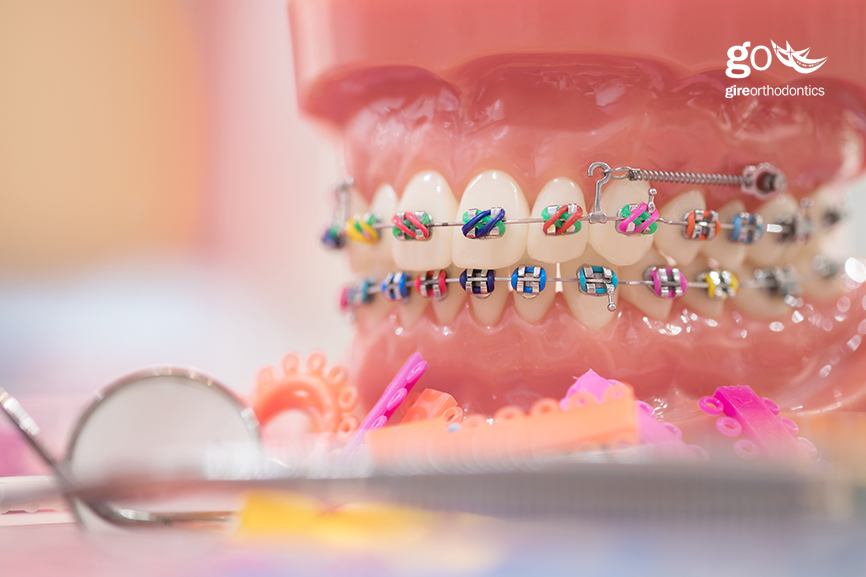 La Habra/Chino Hills, CA – When it comes to orthodontic treatment, one of the top concerns is likely cost. This is common concern and at Gire Orthodontics, we want to work with all family and personal budgets to ensure you or your child receive the care you need, without being concerned about how to pay for it. Braces are an investment which come with dividends that will pay off greatly. But, sometimes the initial cost may be unexpected so we're here to help you navigate the financial side of things.
If you have dental insurance, this can be a great way to help lower the out-of-pocket expenses. While insurance coverage varies from policy to policy, our financial coordinators will help you get the most out of your benefits.
Dental Insurance for Orthodontics: What to Look for When Comparing Plans
If you are in the market for dental insurance or if you're currently in an open enrollment period, be sure to compare the features and benefits to see what is included. Some plans may only cover a partial cost of orthodontic treatment while some may only cover certain types of treatments. For instance, if you really want to have clear braces or aligners (such as Spark or Invisalign), be sure your insurance plan covers this as a treatment option or upgrade. Some may cover a variety of basic treatment options while others may only cover traditional metal braces.
Coverage for Children vs. Adults
The good news is, the Affordable Care Act ensures that dental insurance is an essential benefit for children under the age of 18. While this may not apply to orthodontic coverage, it certainly helps prepare children to set a strong foundation to get orthodontic care.
Orthodontic Treatment: Tips for Insurance Coverage
Just remember, if you purchase dental insurance for you or your child, be sure you choose a plan that covers orthodontic treatment. Most plans will not automatically cover orthodontic treatment and always plan ahead as most plans that do have orthodontic coverage have a waiting period. So if you're planning on using your insurance benefits in combination with another plan, such as a flex spending account or a health savings account through your employer, time it accordingly.
When looking for orthodontic coverage, look for a plan that will cover as many orthodontic services as possible. These can include:
Exams and records
Orthodontic treatment
Retainers
Post-orthodontic treatment
Steps to Take When Searching for Dental Insurance With Orthodontic Coverage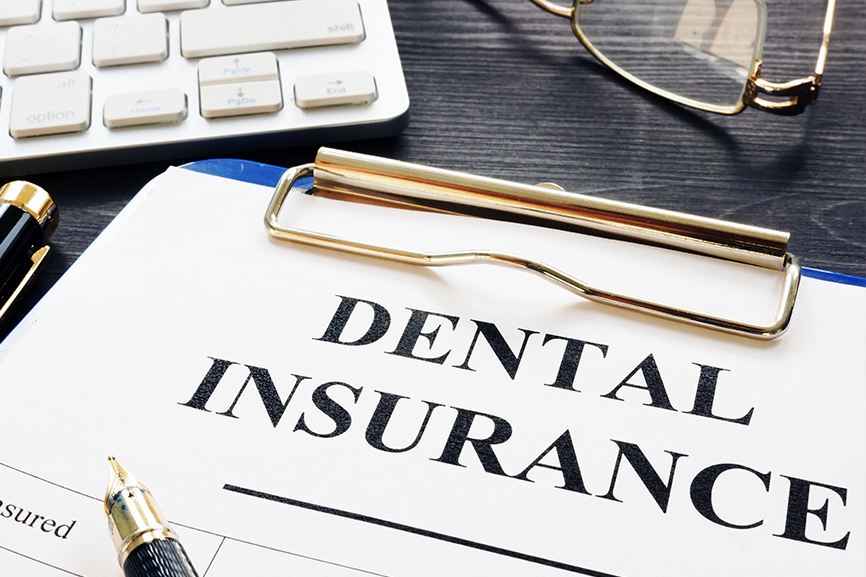 We recommend the following steps to make sure you have the right dental insurance:
Confirm the plan you are looking at covers orthodontic treatment
Review the network of providers to be sure the orthodontist you want to use will be covered.
Check the plan for any coverage limits. For example, some plans may have a maximum one can spend on orthodontics, or there could be a waiting period between when treatments can be provided.
Determine if you may be eligible for discounts on services. Some plans may not cover orthodontic treatment, but they may still offer discounts for services if you use an in-network provider.
Note that even with excellent orthodontic insurance, there generally is still an out-of-pocket expense. We will work with you to help you have all the information you need concerning what your insurance covers, and work to find a payment plan that can fit into your family's budget. We utilize a slider payment system that allows the patient to select their own down payment and their own monthly payment, ensuring the most flexibility for paying the out-of-pocket expenses.
Some of the dental insurances and plans that patients frequently ask us if we cover are Medicaid, BadgerCare, Tricare, Amerigroup, Delta Dental, BuckEye, TennCare, Husky, SoonerCare, Aetna, Keystone First, Cigna, Metlife, State Insurance, Blue Cross Blue Shield, UnitedHealthCare, Fidelis Care, Humana, StayWell, Guardian, Gateway, EmblemHealth, UPMC, Care Credit, Paramount Advantage, Medicare, United Concordia, PeachCare, Care Source, Aetna DMO. Please give us a call and talk to our insurance advisor to ensure you have the right orthodontic coverage with these dental insurances.
Orthodontic treatment doesn't have to be unattainable, cost wise. Careful planning and selection of a good insurance plan, setting up an FSA or HAS with your employer, and utilizing our payment slider will ensure affordability. At Gire Orthodontics, our goal is to provide exceptional treatment that is affordable to every patient.