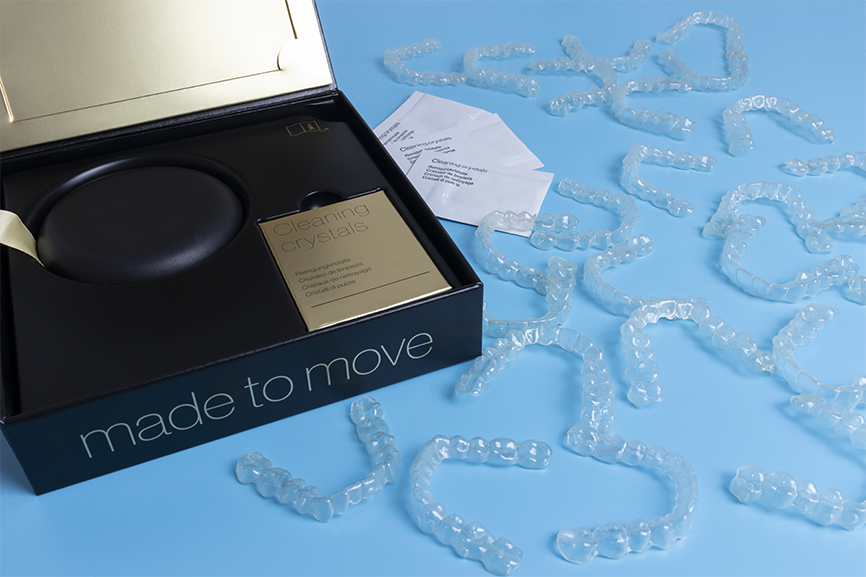 La Habra/Chino Hills, CA – We've all adapted a lot during this global pandemic. We've worked and studied from home and we've probably indulged in a bit of online shopping to avoid being out in public during these months. Dr. Robert Gire, orthodontist in Chino Hills CA, advises his patients to avoid the temptation of mail-order aligners, however.
"There are companies that offer the seeming ease and convenience of receiving orthodontic care without ever having to leave your house," says Dr. Gire. "I know that during this stressful time when we are trying to avoid being in public as often as possible, the idea of receiving aligners through the mail sounds appealing. But there are several reasons why this is a bad idea."
You won't see an orthodontist in person. We know that mail-order aligners may seem like a safe idea during this pandemic, but it can lead to a host of problems. Your orthodontist doesn't just straighten your teeth – he or she also looks at underlying issues that may be of concern and works to correct those in order to create the most stable and healthy bite possible. If you have any underlying issues that aren't addressed before undergoing treatment, they could certainly worsen.
With many mail-order aligner companies, you'll be relying on putty impressions and photos that you take yourself to provide the company a picture of what is happening in your mouth. At Gire Orthodontics, we utilize the most sophisticated technology to take the clearest images possible. This helps us fully understand the issues at hand.
Orthodontic treatment should never be one size fits all. There is a reason why most orthodontic offices offer a variety of treatment options – that's because every smile is different, so our approach to treating it must be, too. If a company, or even an orthodontist for that matter, says one option can be used for every patient, it's best to seek out a second opinion.
Using a mail-order company removes the personal touch from your treatment. This is important because every smile doesn't move at the same rate and adjustments to your treatment may need to take place. If you aren't seeing an orthodontist in person regularly, you may not know if your smile is on track. This can be a problem because if an issue arises that would otherwise require a change to your treatment plan. If the issue isn't accounted for and your treatment progresses according to your original treatment plan, issues to your teeth, gums or jaw could occur.
Aligners may not the best treatment option for everyone. While many people are drawn to aligners because they are removable and almost invisible, they may not the best treatment for everyone. Severe malocclusions, including cases where teeth may need to be moderately rotated or extruded/intruded, may be a challenge to treat with clear aligners. A mail order company may not advise you against using their product in these situations.
Mail-order companies do not use attachments or IPR (interproximal reduction) either. Attachments are tooth colored bumps that are placed on certain teeth to ensure better tracking and predictability of the movements with the clear aligners. In the absence of attachments, teeth may not move favorably or in a healthy way. IPR is done when we polish between the teeth to assist in improving esthetics and function. Without IPR, teeth may need to flare forward slightly and it may be difficult to align the teeth fully without it.
You may spend more money than anticipated. Because of all of the issues listed above, you may end your time in mail order aligners and find your smile wasn't corrected as you had hoped, or has even worsened. In those cases, you may need to see an in-person orthodontist anyway.
"Clear aligners can be a wonderful treatment option for many people," says Dr. Gire. "But the best way to determine the treatment option that will be the most ideal for you is to visit an orthodontist in person. We have always focused on ensuring a healthy and safe environment for our patients, but are taking even more steps now. We have heightened our infection control standards, cleaning protocols, and our offices have never been safer to visit." While beginning orthodontic treatment using a mail order company may seem like a great idea now, the best way to ensure you can get the smile of your dreams is to visit a certified orthodontist.