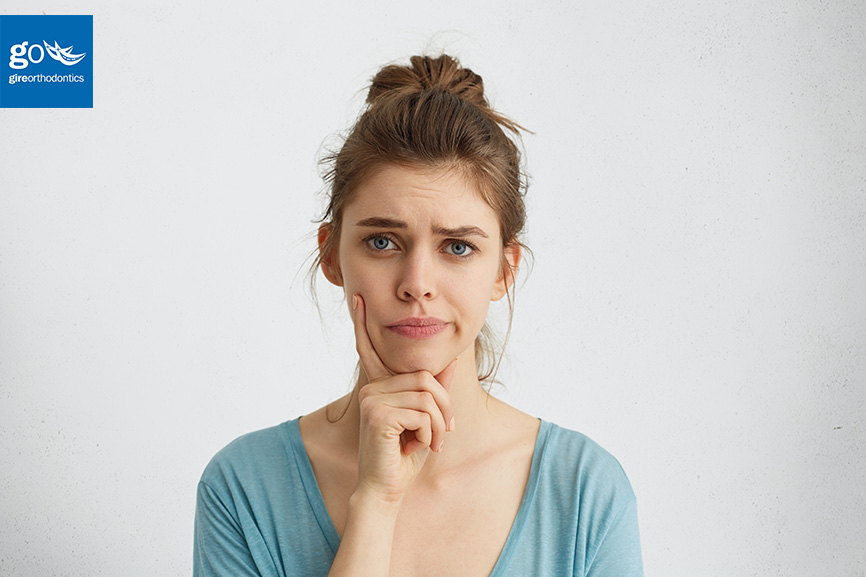 La Habra/Chino Hills, CA – If you're like most people you probably spend a good portion of your time browsing the internet and/or social media sites. Chances are good you've seen advertisements from several do-it-yourself (DIY) aligner companies. These companies advertise better smiles without ever having to step in an orthodontist's office. But can you really get a better smile from the comfort of your home?
"Today, we look for a DIY fix for everything and with Amazon and other online shopping experiences we can get practically everything we need without ever leaving the comfort of our home," says Dr. Robert Gire of Gire Orthodontics. "But I urge potential orthodontic patients to think very carefully about the dangers of at-home orthodontic options."
It sounds appealing but can you really get a better smile without ever seeing an actual orthodontist?
These DIY companies utilize clear aligners similar to Spark and Invisalign. The companies use a scan or an impression of your teeth and they create a model from which your aligners are then created. They claim a dentist or orthodontist reviews the model and then crafts your treatment plan. Once done, your aligners are mailed to you and someone checks in on you every 90 days. They also claim the average length of treatment is only six months.
Dr. Gire sees a host of issues with this method.
First, in most cases the patient completes the impression on their own. How can the patient be sure he or she has provided an accurate enough impression to properly address any issues with your smile? If the impression isn't completely accurate, how can an orthodontist then create an accurate treatment plan? Will any issues with your bite, not just alignment issues, be reflected in your impression, and therefore be reflected in your treatment plan?
While an impression or scan is an important piece of the puzzle that Dr. Gire uses to craft individualized treatment plans, it is hardly the only piece. An in-person check is crucial to crafting the ideal treatment plan. This will tell Dr. Gire if there are any other issues that could affect treatment.
Some adult patients, who are most likely to use these companies, may have underlying issues such as gum disease that could negatively affect treatment. The long-term health and prognosis of your smile may be compromised if you have gum disease that isn't treated before beginning orthodontic treatment.
Adults may also have crowns, bridgework, or other dental work that can impact how teeth move. If you never seen an orthodontist for an initial exam and you don't have up to date x-rays, there are a lot of issues that can be missed that can negatively affect the outcome of your treatment.
You are also not guaranteed to be paired with an orthodontist. Dentists are excellent at what they do but only a certified orthodontist should be offering this type of orthodontic treatment. An orthodontist will understand all the ins and outs to moving teeth, perfecting bites, and will have the knowledge and skill to treat even the most difficult malocclusions.
Orthodontic treatment is about much more than just creating a beautifully straight smile. It is also about creating a healthy, harmoniously functioning bite. These DIY companies only talk about getting straight teeth – not about ensuring proper bites. Your teeth may look straight but if your bite isn't corrected it can lead to a host of additional problems, such as teeth chipping or breaking, severe discomfort, and in several cases loss of teeth.
"There are so many things that go into creating the perfect smile and I worry that people who use companies like this are missing out on very important components of treatment," says Dr. Gire. "And because these companies are so new we can't be sure of the long-term stability of these smiles. It may seem like a quick and easy fix but it could open you up to more problems that need to be corrected later."
If you are looking for a newer, healthier smile, call Gire Orthodontics today for your complimentary consultation, 562-690-1199 (La Habra) or 909-393-9911 (Chino Hills).