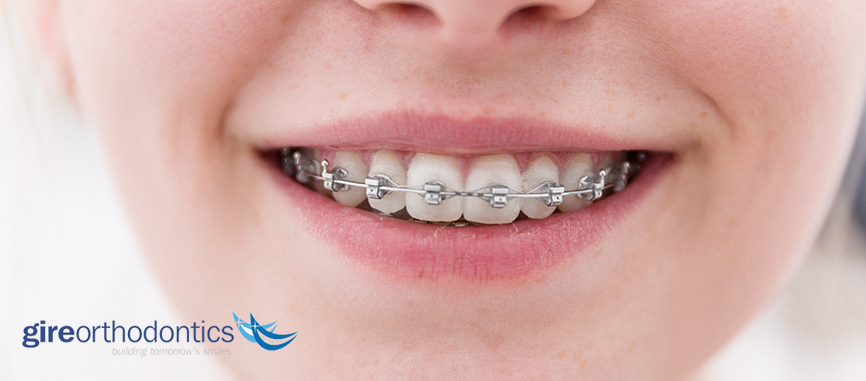 La Habra/Chino Hills, CA – So you or your child is getting braces. Chances are, the biggest question on your mind is how long you or your child will have to wear them.
"This is usually the most common question I'm asked," says Dr. Robert Gire of Gire Orthodontics, an orthodontist who treats patients in the La Habra/Chino Hills area. "While I can give an estimate of how long braces treatment may take, I can't give an exact time. That's because treatment depends on a few things, like how well the teeth respond to treatment, how compliant the patient is with elastic wear, and how well the patient takes care of their braces."
The average time in braces is usually 18-24 months, but your treatment could be a bit shorter or a bit longer.
Let's look at the first factor that goes into your length of time in braces – how well your body responds. You may have the same initial problem as your best friend, who was able to have their braces removed in only 12 months. But, just because your malocclusion or bite was the same, doesn't mean your teeth will respond to treatment the same way.
"Every treatment has to be customized to each individual," says Dr. Gire. "Orthodontic treatment can't be a one size fits all approach, because not everyone responds to treatment exactly the same way. That means you can't compare your treatment to anyone else's because your mouth is completely different. Differences such as bone density, thickness of the gum tissues, how much a person clenches or grinds their teeth, chewing patterns, habits, and so forth will introduce variability."
Another factor that plays into your length of time in braces is you. Caring for your teeth properly and following all directions your orthodontist gives you are crucial to helping speed up your treatment. If you don't brush and floss properly, that can lead to dental issues, and dental work could set you back. If you constantly break your braces or do not wear your elastics as instructed, that could delay the treatment as well.
Keeping all of your schedule appointments with your orthodontist is extremely important as well. The movement of the teeth is precisely guided by your orthodontist and it's imperative to maintain all of the recommended visits to the orthodontist's office.
You also need to follow your orthodontist's advice on what to eat and what not to eat. Taking proper care of your diet can prevent damage to your brackets and wires, and ensure your treatment stays on track.
The type of braces you choose might also impact your treatment time. Self-ligating braces will get very crowded teeth to align faster than traditional braces. There are also clear braces, clear self-ligating braces, and clear removable braces, all of which can vary the length of treatment.
If you are concerned about treatment time, you can ask your orthodontist about accelerated treatment options. Vibrating mouthpieces and micro-osteoperforations (MOPs) can make your treatment time faster and more comfortable. These options can help accelerate bone remodeling, which then accelerates tooth movement.
"While patience is always key during orthodontic treatment, orthodontics has advanced so much in recent years," says Dr. Gire. "We're not using the braces of old, and the treatment times are far shorter than they used to be. Today, we can move your teeth more efficiently and quickly than ever before – but it is important to know going into treatment that you won't get an exact date your braces will be removed. But if we work together, that day will be here before you know it."
If you would like an estimate of how long your treatment will last, schedule a complimentary consultation at Gire Orthodontics (La Habra: 562-690-1199, Chino Hills: 909-393-9911).