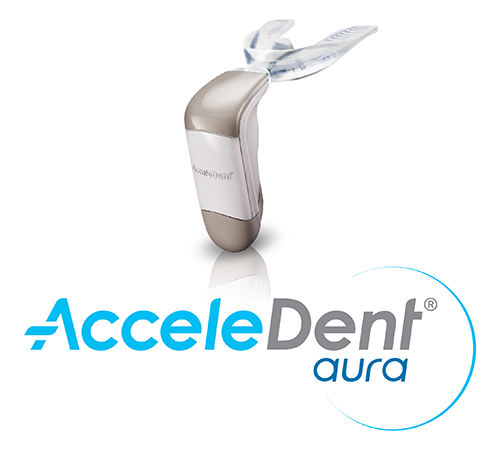 La Habra/Chino Hills, CA – Our worlds are inundated with advertisements and marketing gimmicks touting the benefits of products. The orthodontic world is no different. Acceledent is a product that has been approved by the FDA for orthodontic use, and promises to speed up orthodontic treatment times and increase comfort during treatment. But can it really?
"My short answer to that question is yes," says Dr. Robert Gire, a certified orthodontist serving patients in La Habra/Chino Hills. "I recommend it to my patients more as a means to help increase their comfort levels during treatment, rather than as a means of speeding up their treatment."
Let's take a look at what Acceledent is and how it works to understand why Dr. Gire believes in it.
What is Acceledent?
Acceldent is a simple, hands-free device that a patient uses for 20 minutes a day. It consists of a mouthpiece that slides over the teeth and a lightweight activator. When used, Acceldent delivers gentle micropulses that accelerate bone remodeling, which can help speed up orthodontic treatment times. Patients simply bite down gently on the mouthpiece, and Acceledent does the rest.
How does Acceledent work?
To understand how Acceledent works, we must first understand how orthodontics works. To achieve tooth movement, the bones of your mouth need to be remodeled to accommodate the tooth movement. Acceledent works to speed up this bone remodeling process through the gentle micropulses it emits. When bone remodeling speeds up, it accelerates your tooth movements, thereby speeding up your treatment times.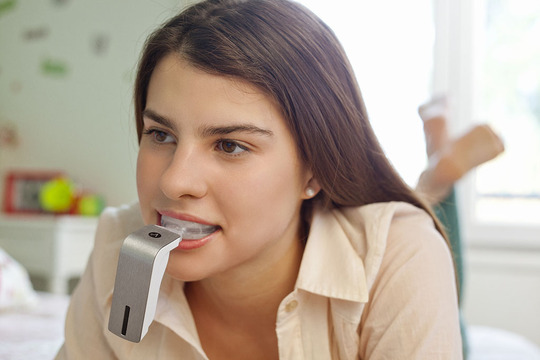 What are the benefits?
The one touted most by the maker of Acceledent is faster treatment times. Using the device 20 minutes a day can help patients enjoy their beautiful new smiles more quickly than they otherwise would. And because treatment times may be faster, that means you will spend less time in your orthodontist's office.
But the benefits Dr. Gire likes the most is that Acceledent can make orthodontic treatment more comfortable.
"The gentle micropulses that Acceledent emits may be able to shorten treatment times a bit," says Dr. Gire. "But what I like the most, and what I think patients will benefit the most from, is that Acceledent can make their treatment more comfortable. During treatment, your jaws and teeth can be slightly sore and uncomfortable. The micropulses emitted by Acceledent are like a nice massage for your mouth and jaw."
Dr. Gire, however, encourages all of his patients to be cautious about marketing gimmicks that can give patients a false hope when it comes to their orthodontic treatment.
"Acceledent claims it can move teeth up to 50% faster," says Dr. Gire. "While that may be true for some patients, it is important that my patients all clearly understand the process of orthodontics. Some people get lucky and have teeth that respond very well to treatment, whether using Acceledent or not, and they spend less time in treatment. Others, however, simply have mouths that move a bit slower. We can try all the gimmicks in the world, but sometimes all a patient needs is time."
When patients understand how orthodontics work, they can weigh the benefits of products like Acceledent accurately, and then determine if they believe the extra cost is worth it. Dr. Gire believes that for some patients, it is an excellent complement to orthodontic treatment. To learn more about Acceledent and if you may benefit from it, talk to your orthodontist today.
Images are courtesy of acceledent.com.