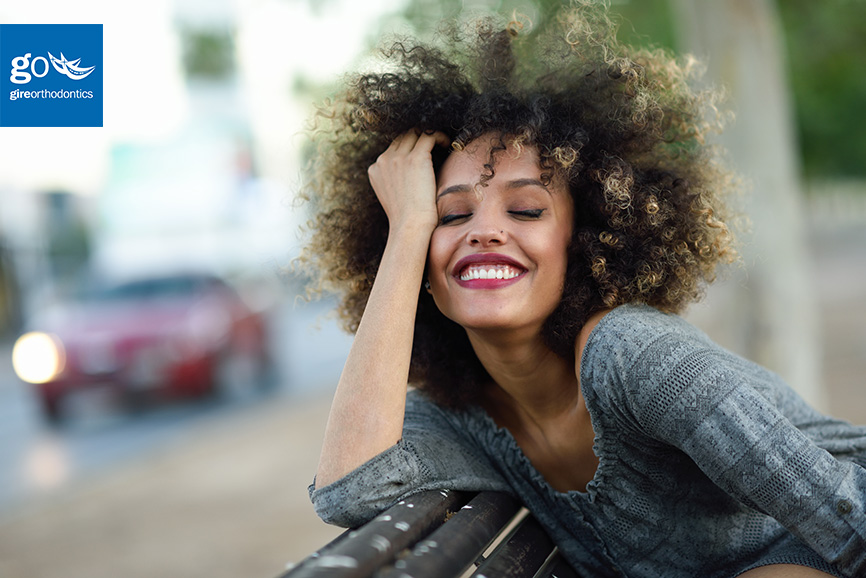 La Habra/Chino Hills, CA – Did you know that your smile has superpowers? Research shows that smiles are contagious. They can also make us appear more attractive and approachable to others. Plus, smiling can even make us healthier! Dr. Robert Gire explains the power behind a smile.
"The simple act of smiling can have a huge impact on us as well as those around us," says board certified orthodontist, Dr. Gire. "When we smile our bodies release dopamine, endorphins, and serotonin. These help our body relax and they work to lower our heart rates and blood pressure."
Research shows that smiling can have a great impact on our emotional and physical health.
Researchers at the University of Missouri-Kansas City performed a study to see if smiling can make us appear younger. In their small study, the results showed that participants who viewed images of smiling faces thought the people smiling were younger than their actual ages.
Smiling gives your body more pleasure than chocolate! British researchers found that one simple smile can stimulate your brain the same way eating 2,000 chocolate bars can.
Even forcing a smile can boost your mood and lower your stress level. A University of Cardiff (Wales) study found that people who were unable to frown due to Botox injections were happier than their counterparts who could frown. A University of Kansas study had some participants force smiles by placing chopsticks in their mouths. They found that even those with forced smiles had lower stress levels and heart rates when doing stressful tasks.
Smiles are contagious. Just like our own smile releases feel good endorphins, just looking at someone else's smile can do the same. Your smile can help others feel happier and less stressed.
Smiling can boost your immune system. Depression can weaken immune systems while happiness, even if forced in the beginning, can help boost our body's resistance. Smiling even when forced can trick your brain into thinking you are happy.
"Your smile is very powerful, not just for you, but for those around you," says Dr. Gire. "The dopamine our body releases when we smile increases our happiness, while serotonin reduces stress and helps stave off feelings of depression or aggression."
If you have spent your lifetime hiding your smile because it is crooked, misaligned, or otherwise less than ideal, now is the time to discover the power orthodontics. Dr. Gire and his team can work with you to find the orthodontic treatment that can give you the smile you've always wanted. And when your treatment is complete you'll be showing your new grin off to everyone – lifting your spirits and theirs.
Call Gire Orthodontics today at 562-690-1199 (La Habra) or 909-393-9911 (Chino Hills) to learn more about how a smile can change your life.