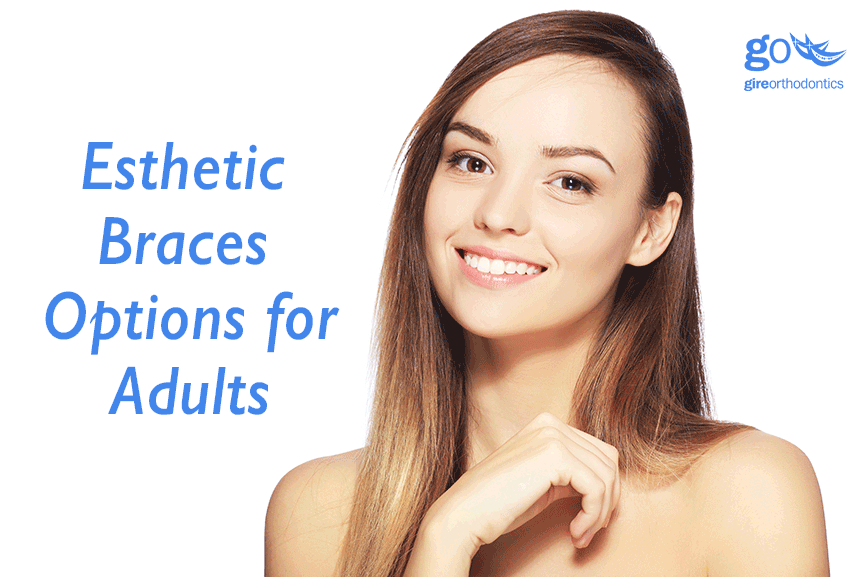 La Habra/Chino Hills, CA – More and more adults are turning to orthodontics to improve their facial esthetics, as well as the function and health of their bites. Today, there are more esthetic braces options than ever before to get the smile of your dreams.
"One in five orthodontic patients today is an adult," says Dr. Robert Gire of Gire Orthodontics. "But not all of these adults want to draw even more attention to their smile problems by wearing metal brackets and wires. Our offices offer a host of esthetically pleasing options for our patients to choose from."
While metal braces are the most common type of braces, there are many other options patients can choose from today.
Clear or ceramic braces – Clear or ceramic braces work just like traditional metal braces, but have tooth colored brackets rather than metal ones so they can blend in better with the teeth. Some can even use tooth colored wires to make them as cosmetically appealing as possible. They have the efficiency of metal braces but are slightly more expensive and in some cases, they can stain easier than others depending on diet and habits.
Lingual braces – Lingual braces are metal braces with a twist – they are placed on the tongue side of teeth, making them completely invisible to others. While these give orthodontic patients the esthetics they are looking for, there are some downsides. Lingual braces are much more expensive and are not appropriate for more severe bites or malocclusions. Adjustments appointments can take much longer and they can be difficult to properly clean. They also have an impact on speech and can bother the tongue on some patients.
Invisalign/clear aligners – Invisalign is a series of clear aligners that gently guide teeth to their ideal locations. Because they are clear, they are virtually invisible to others. They are also removable which means patients don't have to make adjustments to their diets or oral care habits. They may not be appropriate for all orthodontic cases, however.
"I want to ensure every patient I treat has the orthodontic treatment he or she desires and I work hard to make sure my office is well-versed in the latest technology," says Dr. Gire. "My office uses three exciting options for patients looking to marry esthetics with function – ICE brackets, Damon Clear, and Invisalign.
ICE brackets are a revolutionary option in braces technology. This unique and cutting edge treatment has brackets made of pure sapphire – the brackets are heat polished until they are totally smooth and completely clear. These brackets are invisible, strong, effective, and stain-free.
Damon Clear is another unique innovation that uses tie-less brackets and high tech archwires to move teeth quicker and more comfortably. The braces utilize a slide mechanism to hold the archwires to the brackets. This allows them to move freely, cutting down on friction and binding to make the orthodontic experience more comfortable.
Invisalign has proven itself to be the leader in removable aligners. With advancements in their systems, many types of cases can be treated today that wouldn't have been possible in the past. In addition to comfort and esthetics, the ability to eat/drink whatever a patient wants and to be able to brush and floss normally are huge advantages for this treatment.
If you are interested in learning more about the esthetic braces options available to help you get the smile of your dreams, call Gire Orthodontics today at 562-690-1199 (La Habra) or 909-393-9911 (Chino Hills).