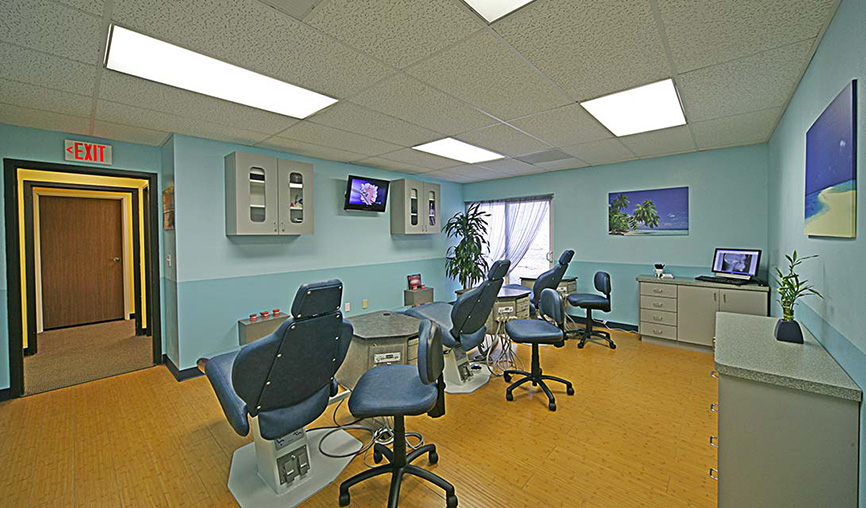 Chino Hills/La Habra – Dr. Robert Gire of Gire Orthodontics is a board certified orthodontist serving the Chino Hills and La Habra areas. He's highly trained, committed to staying on the cutting edge of the orthodontic world, and dedicated to providing compassionate personal care to his patients. It's no wonder he's one of the highest rated orthodontists in Chino Hills and La Habra.
Dr. Gire knows first-hand what it is like to grow up with a less than perfect smile. His family was unable to afford orthodontic treatment when he was a child and he spent years attempting to hide a smile he was embarrassed by. That all changed when he decided to seek out treatment as an adult when he could afford treatment himself. And this has impacted the way he offers treatment to his patients.
Dr. Gire firmly believes that no one should have to go without orthodontic treatment because of the cost. He works incredibly hard to provide affordable top-notch treatment to every patient who walks into his three offices. In fact, he allows the patients to choose their own down payment and their own monthly payments! Who does that?
At Gire Orthodontics, patients are treated as members of the Gire family. Every patient receives individualized treatment from specialists with years of experience. Dr. Gire and his team work extremely hard to build strong relationships with every patient they treat.
Dr. Gire is committed to providing the best care possible. While all of the new and fancy technologies help, they mean nothing without the personal relationship with his patients. Dr. Gire and his team will take the time to get to know each patient and their families and they work hard to make patients feel at ease and comfortable at every appointment.
Because Dr. Gire is so committed to his patients, he sought out board certification. Becoming board certified in orthodontics is optional and it shows a level of commitment to excellence in the field of orthodontics. That's why only 25% of practicing orthodontists are board certified. Dr. Gire is currently the only board certified orthodontist in La Habra and South Chino Hills.
He's also a part-time instructor at the USC Herman Ostrow School of Dentistry. His commitment to stay current with the latest trends, materials, and techniques shows as you can't teach something unless you've mastered it. Continuous education and honing of his skills is what he prides himself on as he can then bring that level of care and excellence to his private practices.
All of his hard work and time spent dedicated to building relationships with his patients has paid off. Patients love the care they receive. Here's a few examples of our reviews from various sites:
"My son got braces very young (age 7) and the staff at Gire were very thoughtful, gentle and accommodating. After phase one, his teeth look great! The process of scheduling and follow up has been very easy for our busy family. I would highly recommend this practice to anyone looking for an orthodontist!"
"We always have a very pleasant experience at Gire Orthodontics. From the moment we walk in, we are greeted with a friendly and warm welcome. All of the staff really show that they care about their patients. As for the treatments, they are done professionally. We are extremely satisfied and happy to be part of the Gire experience."
"I strongly recommend Dr.Gire's office. Dr. Gire is friendly, professional, and knowledgeable. The front office staff are friendly and always willing to accommodate my crazy schedule. Both of my children are done with their treatment and love the final results. I love their beautiful, perfect smiles."
Dr. Gire offers cutting edge treatment including metal braces, Invisalign, Symetri Clear braces, and more, all in a caring and professional environment. If you are looking for an orthodontist, trust your smile (or your child's) to the top rated orthodontist in La Habra and Chino Hills. Call Gire Orthodontics today at 562-690-1199 (La Habra) or 909-393-9911 (Chino Hills).