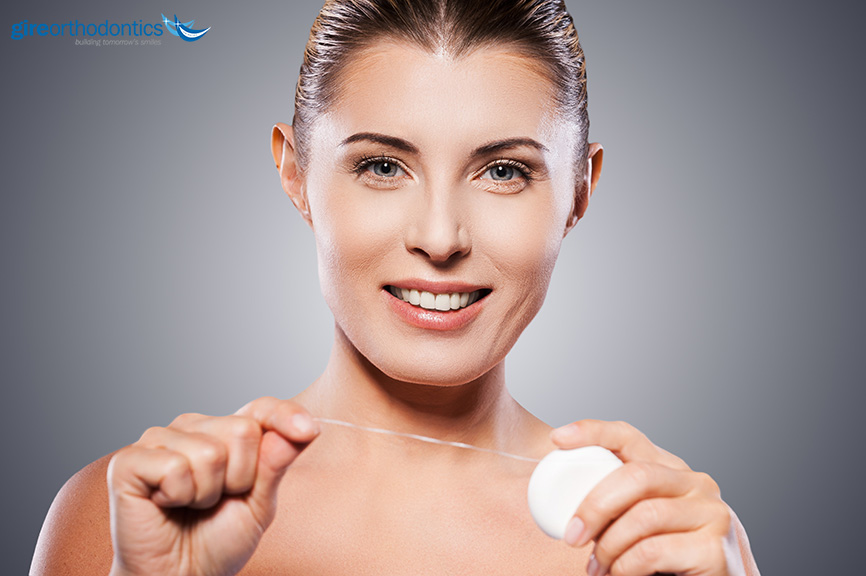 La Habra/Chino Hills, CA – Clear Aligner Therapy treatment or CAT is gaining huge popularity in today's orthodontic climate. Treatments such as ClearCorrect, MTM, and Invisalign are just a few examples of CAT. Once your CAT treatment is finished, that doesn't mean your work is over. To ensure that smile stays as beautiful as it is the day your treatment ends, there are a few things to remember. Dr. Robert Gire, of Gire Orthodontics, offers the following tips.
Don't forget your retainer! Your retainer will prevent your teeth from shifting back to their previous locations, so it is important to wear it exactly as your orthodontist recommends. It will take a while for your teeth, the ligaments, and tissues of your mouth to get used to their new locations. Your retainer will do exactly as the name implies – retain the teeth in your new smile. Your orthodontist will recommend the best retainer for you but there are some things to keep in mind. First, always remove your retainer when eating or drinking. Be sure to put your retainer in its case when you remove it so that you can avoid losing it or accidentally throwing it away. We've had more than one patient lose a retainer thanks to a pet getting a hold of it! Dogs love them!
Avoid certain foods. Because your teeth may be sensitive for a bit after your treatment is over, you may want to avoid foods that are too crunchy or chewy. Let your smile rest for a few days to a week before crunching down on those carrot sticks.
Brush and floss. Don't let all of the hard work you put in during your CAT treatment go to waste. Brush twice a day and floss regularly to keep your smile healthy.
Visit your dentist. You should have been maintaining your regular appointments with your dentist throughout your orthodontic treatment and that should continue after treatment is complete. Visiting your orthodontist every six months can ensure your beautiful new smile stays healthy and strong.
"Clear Aligner Therapy is increasing in popularity, and for great reason," says Dr. Gire. "The clear aligners are not only invisible, they are comfortable and removable. They are a great option for teens and adults looking to perfect their smiles, but with minimal impact on their daily lives. And the good news is, CAT is close in price to standard metal braces."
If you have questions about life after Clear Aligner Therapy or if you would like to learn if CAT treatment may be right for you, call Dr. Gire today at 562-690-1199 (La Habra) or 909-393-9911 (Chino Hills).