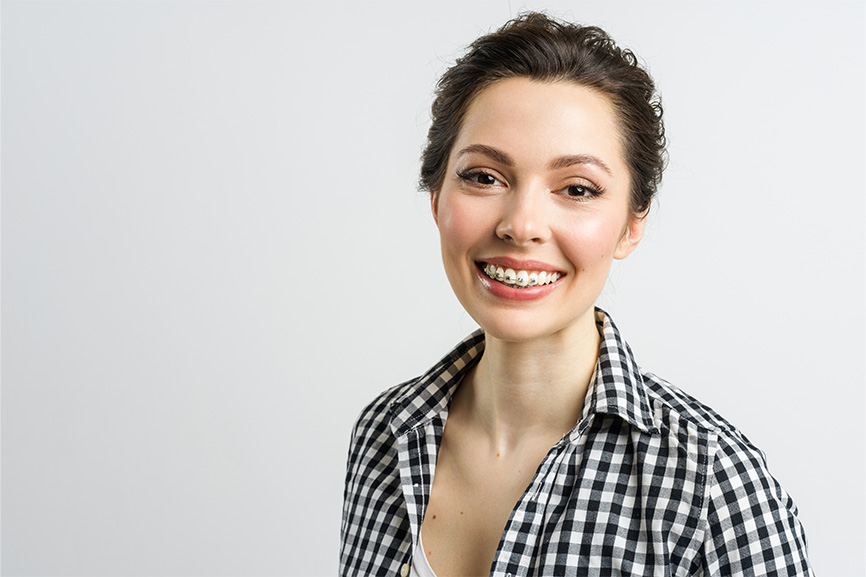 La Habra/Chino Hills, CA – At Gire Orthodontics, Dr. Robert Gire and his team work incredibly hard to offer treatment that is safe, effective, and comfortable. But that doesn't mean orthodontic treatment will be entirely without some discomfort. Unfortunately, you will experience a bit during your path to a better smile but follow these tips and you'll come out of your first week in braces like a pro.
Be prepared for some discomfort. It doesn't hurt to have your braces placed, but you will experience some discomfort, especially in the first few days after your braces are placed. It's normal for your mouth to feel sensitive so be prepared by keeping over-the-counter pain medications on hand. These will help get you over the hump until the discomfort subsides.
Fill your fridge with soft foods and braces-friendly snacks. For the first several days of having braces, your teeth will probably feel slightly sore. We recommend sticking to soft foods during this time. Applesauce, mashed potatoes, soups, smoothies, and yogurt are great options to minimize chewing. Drink cold beverages like ice water to help, too. Once your mouth feels back to normal it's important to stick to braces-friendly foods so be sure to avoid anything too crunchy, chewy, hard, or sticky to prevent damage to your brackets and wires.
Make saltwater rinses your friend. Rinsing your mouth with warm saltwater can provide a lot of relief. The insides of your mouth will take some time to toughen up to get used to your brackets and wires. In the meantime, warm saltwater rinses will help things feel much better.
Don't forget about your orthodontic wax. Just like saltwater rinses can help irritated parts of your mouth, orthodontic wax can be used to prevent further irritations of your cheeks and lips. Simply dry the bracket with a tissue and place a very small amount over the part that is bothering you.
Practice good oral hygiene. Be sure you brush after every meal and floss at least once a day. If you start these habits right away they'll be old hat in no time. Make a braces bag with a travel toothbrush and toothpaste, floss, and orthodontic wax for on-the-go care.
Know what to expect. If you go into your treatment understanding everything that it entails including how to properly care for your smile, how to handle braces emergencies, what you can eat and drink, how often you'll need to visit the orthodontist for follow-ups, etc., you'll be a pro in no time.
Focus on the end result! We know the braces process can seem tedious and even be annoying sometimes. But if you focus on what a beautiful smile you'll have at the end it will help your treatment fly by.
"The braces experience is different for everyone," says Dr. Robert Gire. "Every mouth is different so the way each person reacts to treatment will be different. But these tips can help you get a handle on your treatment and help you through the first few days. I promise that in no time you'll be so used to your braces it'll be like you've always had them. And then before you know it they'll be off and you'll be so proud to show off your new smile."
If you're ready to schedule a consultation to learn more about the braces options available at Gire Orthodontics Chino Hills and La Habra locations, call 562-690-1199 (La Habra) or 909-393-9911 (Chino Hills).